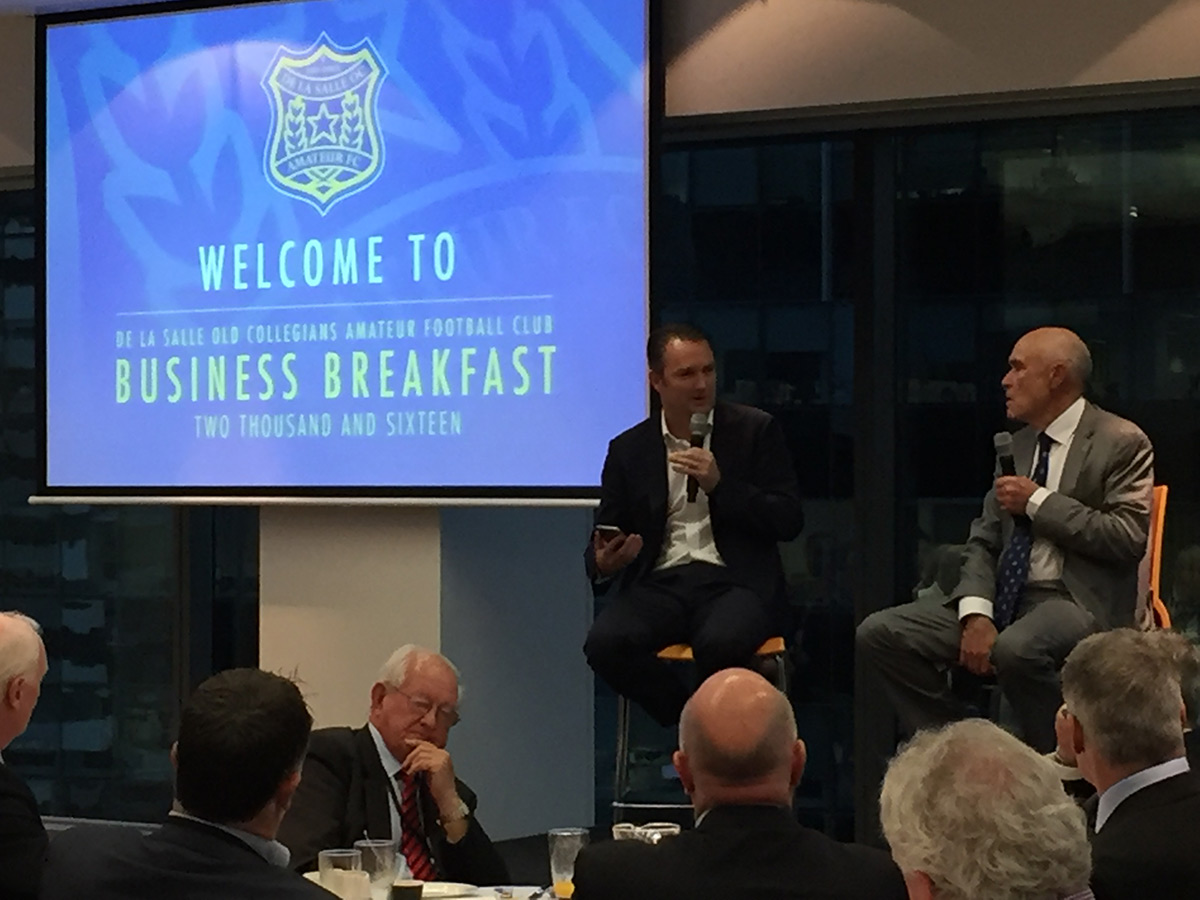 Blue & Gold Business Breakfast a hit
Over one hundred of our members, sponsors and supporters converged on PricewaterhouseCoopers this morning for our second annual Business Breakfast, presented by Bendigo Bank East Malvern Community Bank Branch.
The audience were treated to an in-depth interview with our special guest, leading Australian businessman and former Essendon Chairman Paul Little. Paul shared some terrific stories on his business life, and his community and sporting interests, including of course his time at Essendon.
Quizzed on his message for our club and amateur footy more broadly, he encouraged the club to "maximise the prominence the club enjoys in the community and to leverage it to the best of our ability in creating mutual value between us and the community we reside in,".
Today was a prime example of that as all of our sponsors and many of our members and supporters enjoyed the opportunity to build on current relationships within the vast De La network, and create some new ones as well.