Coaches Corner Round 12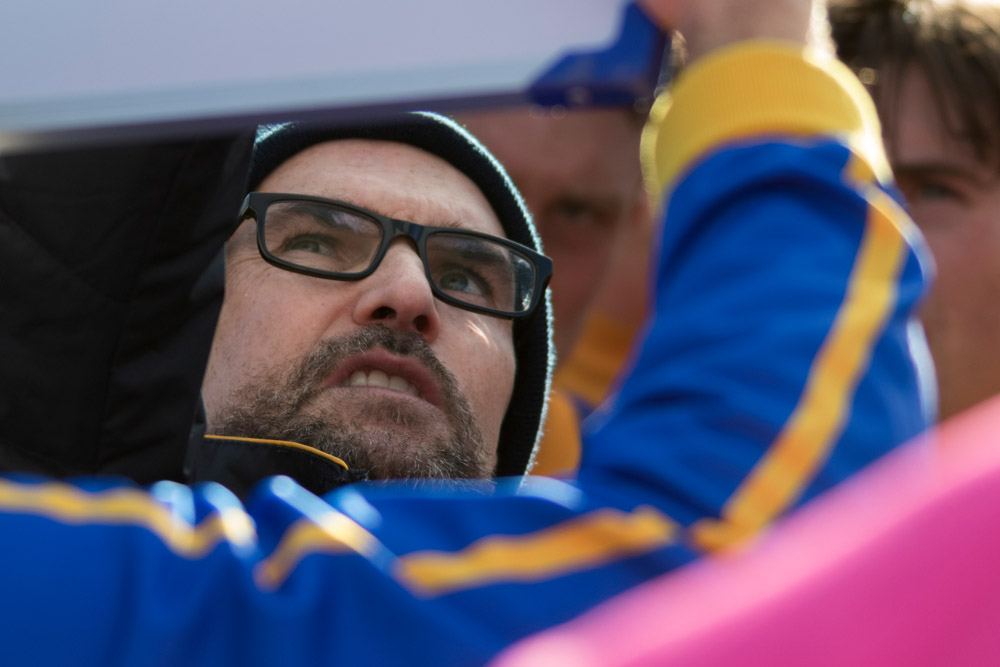 Click here to view the round 12 photo gallery
Seniors
by Paul Satterley
In what loomed as a real danger game against a combative St Bedes-Mentone outfit, the game turned out to be exactly that.
We'd lost a couple of players pregame with Clinch and Lowe replaced by Scott Vawser & Gaz McDonough. We were buoyed by the inclusion of first gamer Liam Murphy. Liam has been excellent for our u/19 side this year.
The game started well for us, we dominated possession but were really unable to hit the scoreboard effectively. At quarter time the score was 3.3 to 2.0 and unfortunately Joe Black left the field and did not return.
We opened up a 17 point lead by the main break. Murphy (29 disposals for the game) was in everything early, Jake Gotch (28 touches & 7 tackles) continued his solid form and Chris Robinson (29 possessions) was leading the way in defence.
But we lost our way in the third quarter with poor kicking for goal (2.6) and the opposition stepped up their intensity kicking 4.4. Our lead was reduced to just seven points going into the last.
Tom Humphrey kicked two last quarter goals to ensure we kept the Tigers at bay and Sean Fisher slotted a late goal to secure the win.
It was a frustrating game for us – we had plenty more of the ball however just made a number of poor decisions throughout the game. We also conceded a number of preventable goals and give full credit to St Bedes-Mentone who never gave up.
This week we play top of the ladder St Kevin's which provides a great opportunity for our lads.
Final scores: De La Salle 12.10.82 defeated St Bedes-Mentone 11.9.75.
Reserves
by Jack McDonald
What a day. The weather was fantastic. We went into the game v St Bedes knowing there was an opportunity to get the four points but with a couple of late withdrawals, we started the game with 20 players.
At quarter time we were down to 19 players, but to the boys credit we led by 22. Our backline was outstanding, our forwards were in sync and our midfield were on top. At half time we'd extended our lead to six goals.
Both teams were affected by a lack of rotations. By the last break, St Bedes had no bench and we only had one player we could use but we were ten goals up, purely based on effort and all players worked extremely hard all day to win our second game for the year.
It was really difficult to give votes as we had a real team effort from all the boys, however I must mention the effort from Tom Brasher who played his best game for the year. Ryan McDonough, Mason Martinez, Harry Morris and Liam Bisognin were solid all day.
Luke Williams kicked five goals and Tom Nicholls had an amazing game – Tom Kicked four goals to go with an incredible 11 behinds!
This was a great team effort from the ressies. Just the tonic we needed.
Onwards & Upwards!
Final scores: De La Salle 13.18.96 defeated St Bedes 1.14.20
19 Blues
by Nick Hyland
We faced St Kevin's in what was a massive game for two of the top three teams in premier U19.
We had a great week, congratulating Liam Murphy on making his senior debut for the club.
In the first half we were comprehensively outplayed. Our ball movement was timid and our thirst for the contest was non-existent. Had it not been for SKOBS inaccuracy we could have been completely out of the game by half time.
Credit goes to our backs who really held their own and did a mighty job in holding up the wall in what was a first half onslaught by the opposition.
At half time we challenged ourselves to play with more dare and be confident in our ability to get our running game going and controlling the tempo of the game. Unfortunately we were unable to do this. SKOBS controlled the game and dictated to us all afternoon.
In the end they were far too good for us and to be honest, the scoreboard really flattered us. We must work harder when things are going against us, and stand up to an opposition when they have momentum.
We look to regroup and enjoy the challenge of bouncing back next week.
Best players were Toka, Deftereos, M. Lvosky, Tyquin, Roberts and Fasoulis.
Final scores: De La Salle 7.8.50 lost to SKOBS 11.17.83
19 Golds
by Martin Kelliher
The Golds took on SKOBS (2) in a top of the table clash with what looked a very good team on paper and we would need to be at our best.
We opened up very quickly and we had two goals on the board before our opponents had really enjoyed a clean possession. Our start was defined by a very concerted attack on the ball and our opponents – we seemed to have a real appetite for the contest.
Our mids were probably a little too quick, clean and worked that little bit harder than our opponents and it was giving the forwards plenty of opportunity to score. In addition, our backs were playing a very unsociable style and not allowing their opponents any time or space and as such we had SKOBS making some elementary errors which we were capitalising upon.
In the second half our players fought through adversity. We had a couple of injuries to players (Remy Cadman to a head knock, James Bailey to an ankle and Riley Watson to some dizziness) and were being challenged by SKOBS.
We maintained our strong team performance, which was really pleasing. Our win was exemplified by a team first ethos and a willingness of the group and the individual players to be desperate to win the ball, desperate to apply a tackle or being willing to sacrifice their own body to help their team mates.
In summary, we played a really hard-nosed brand of running footy which we need to bring each week to achieve the goals we have and want to attain.
It's hard to list individuals when there were many good players, but we were very well served by our captain "Big" Mike Canny, Liam Manakis who kicked five, Tom Christiansen and our mids of Nick "Neon" Leontaridis, Danny Melissinos, Mitch Riley and Joe "the human wrecking ball" Gallucio.
Next week we take on SKOBS (3). We need to use this result as the first stepping stone as we look to mount a serious challenge in postseason action.
Final scores: De La Salle 13.5.83 defeated SKOBS (2) 8.11.59
Womens
by John McDonough – Happiest Coach in the VAFA.
Swinburne were sitting third on the ladder De La sitting fifth and you could see from the first bounce how even the contest was going to be.
Both teams played a similar game plan with similar skill sets and were just as hungry for the win.
It was goal for goal in the first, then Swinburne took control in the second. We were down by nine points at the half. The positive attitude was on display and we knew we were playing good footy, we just needed to tip the momentum our way.
Our two new players were making a difference. Jacqueline Engberg kicked a major with her first kick and Nicola Drummy was strong in defence. We had some excellent link up off half back and our mids were keeping us in the game.
We kicked two goals to one in the third and headed into the last break down by two points.
The belief in each other came through in the last – the ball was in our 50 for most of the quarter but Swinburne wanted to play stoppage footy and keep it tight. The ball rebounded from our half back line to the goal square without result.
With 30 secs on the clock, up steps Sally Fyfield to seal the game. It was a well-deserved goal as Sally had dominated off half back all day. We kicked 1.1 in the last and kept the opposition scoreless.
Swinburne have a great culture and the game was played in the best spirit.
Our best players were Sally Fyfield, Taylor Weltner, Steph McMurray, Claire Clarke, Abbey Snell and Brooke Robertson and Tina Ckok.
Final scores: De La Salle 6.2.38 defeated Swinburne 5.3.33
Colts
by Steven Ingram
We travelled down the highway to Mornington, looking forward to a game of footy after recent byes and forfeits. Despite our lopsided ladder positions, the Peninsula boys were in for a fight as their squad was out warming up one hour before the game.
By the end of the first quarter, we had been well and truly dominated, continually second to the ball, chasing tails and when we did get our hands on it, letting ourselves down with overuse and basic skill errors.
At quarter time, we were confronted with a huge challenge to get into game and chase down a 27 point deficit. We began to slowly work our way into the game but it was a real struggle. Billy Cooke was working hard at half forward and our mids were beginning to get some ball.
By half time we had reduced the deficit to 15 points but knew Mornington were up for the fight and would not go away.
We started the third like the first, giving up two soft early goals before we slowly began to gain control of the ball. Jordan Brasher was huge up forward, Cam Roberts began to dominate across the wing and Charlie Bird showed the way with a couple of inspiring second efforts.
The margin was reduced to a couple points by the final break but again we started badly and allowed Mornington to kick two early fourth quarter goals. We began to wrestle control of the ball and our mids were getting well on top, but we were still down 16 points halfway into the final quarter.
To the boys credit, they dug deep and most pleasingly took the game on. Captain Adam Martuccio continued to work hard in the middle and mids Jordan Gregory and Harry Gustin were now well on top and providing plenty of opportunities for our forwards. Tom Vance kicked a ripper set shot from the boundary and we hit the scoreboard hard to record a pleasing 13 point win.
It was an excellent grinding win – we learnt a lot, the need to keep persevering when things are not going our way and to take the game on even when under extreme scoreboard pressure.
Best players were A Martucciou, C Bird, B Cooke, C Roberts, J Brasher and T Vance.
We've got a huge game this week when we play second placed Oakleigh.
Final Scores: Colts 12.9.81 defeated Mornington 10.8.68
Warriors
by Rob Breda
After a few weeks off, the Warriors faced Carey at the Carey Sports Complex, where the first challenge was to find the ground we were playing on…
From there however, De La dictated the terms of the game and with the midfield controlling the stoppages and the forward line converting accurately we dominated the first half and went into the main break 15 goals up.
The second half was a more even contest as our numbers on the bench dwindled with injury and we played a few players out of position.
Tom Kovarik was the centre piece in the ruck and Tim Kovess in his return game was everywhere. We celebrated Michael Nankervis' 200th club game in style with a cruising win, and Roaster himself kicked two goals in the last quarter to cap off a great day.
Final scores; De La Salle 26.15.171 defeated Old Carey 7.5.47