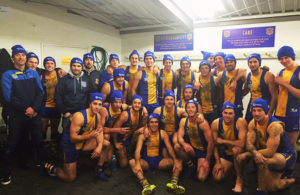 In 2017 the club will again join forces with Old Trinity leading up to our Round 8 clash at Trinity Playing Fields, to jointly raise funds and awareness for Motor Neurone Disease.
We will look to better last year's unprecedented effort, when clubs embraced the cause within their camps – players and supporters purchased plenty of cornflower blue MND beanies at the clash, raising $5000 in a huge show of support to those affected by the 'Beast' that is MND.
Look out for more information soon to be released as to how you can support DEESvTEES4MND!