Round 5 Ladies Luncheon 2017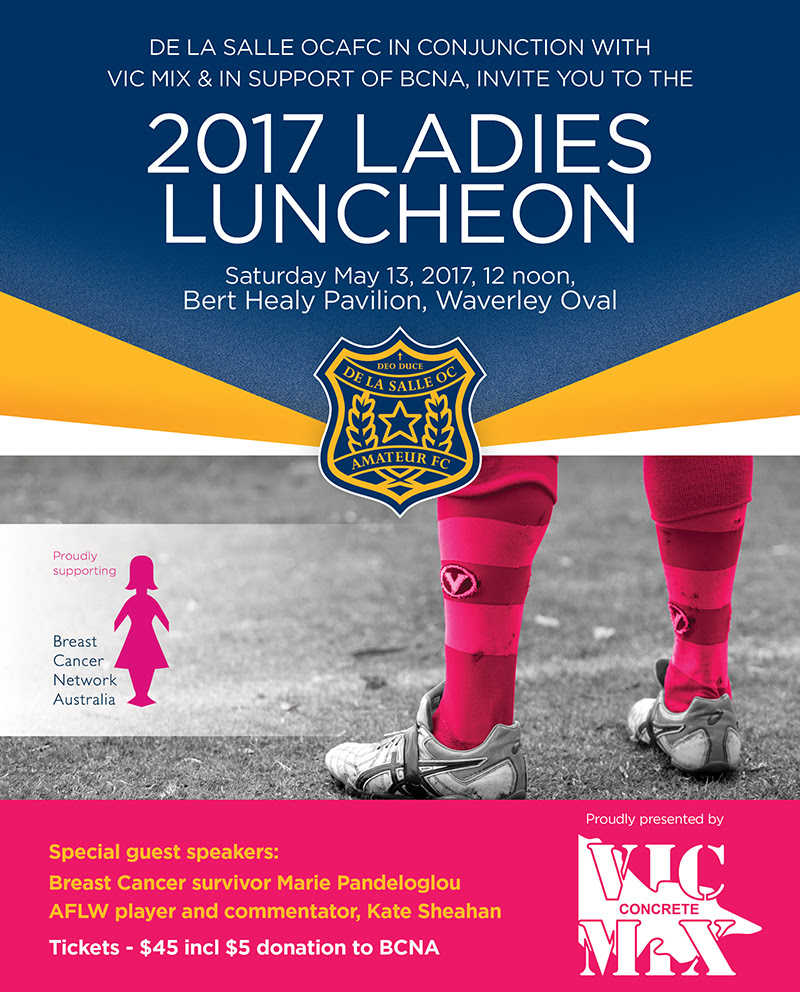 Round 5 Home Game Ladies Luncheon: DLS vs Beaumaris
Join us for our famous home game luncheon prior to our Uni Blacks clash. Melbourne Senior Coach Simon Goodwin will be joining us. A welcome to our sponsor representatives who will be invited especially on this occasion.
On Saturday 6 May 2017
LOCATION
De La Salle Old Collegians Amateur Football Club
Cnr Waverley Rd & Malvern Rd , Malvern East, Melbourne, Victoria 3145
CONTACT DETAILS
Damian Toohey [email protected]
Troy Buntine [email protected]