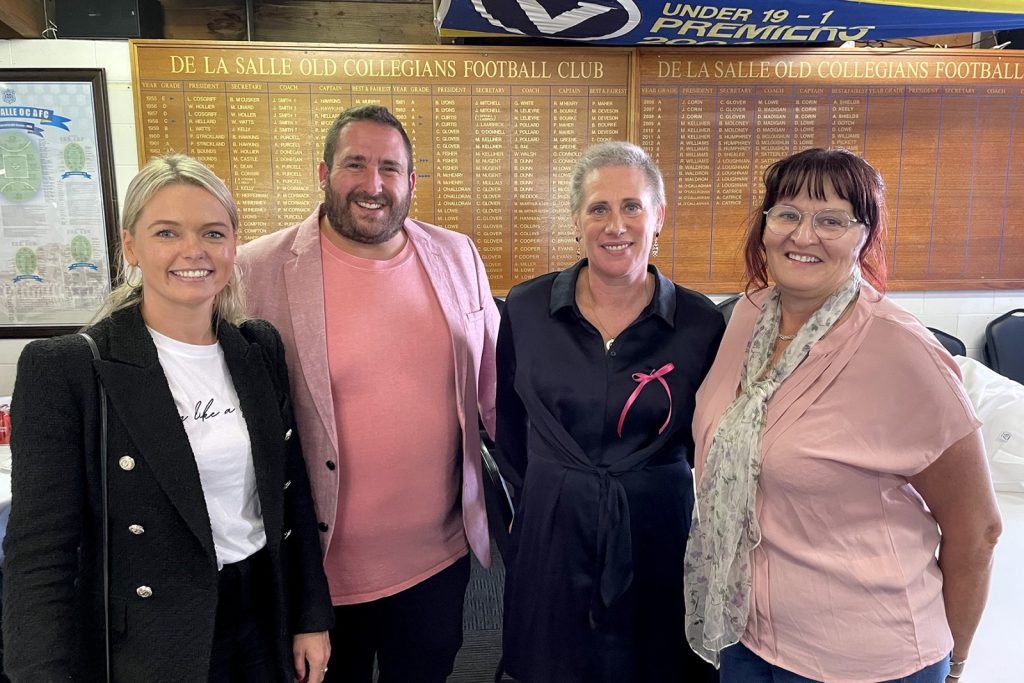 Our Mother's Day Lunch to support Breast Cancer Network Australia was again a fantastic event, that left us all inspire, and raised funds for a great cause.
Our clubrooms were full of players and their mums, families with long De La histories, old and new partners and supporters, and lots of pink!
Our special guests were a standout. Thanks to Megan Wallace from Australian Venue Co, for sharing her touching and personal journey of cancer during pregnancy, with an official all-clear given to her this week.
The humour and honesty she brought to the room was incredibly moving, and she left us with two important messages – "look after your health, take care of yourself… and always be kind, as you just never know what someone is dealing with."
Andrew Simpson from Breast Cancer Network Australia also shared his personal journey and the positive changes and progress he has seen the organisation achieve over the years.
We were also lucky to have Holly Bailey from Play Like a Girl join us and share some insights into the success of her business, as she works alongside us this year as part of our Out of the Blue Mental Health and Well-being program.
And of course, Ruth Hall from our major sponsor Community Bank Malvern East, our major sponsor, was also on hand to cheer on our players in pink and chat with our supporters.
Thank you to everyone who came and shared in this special lunch and help us support such a special cause.