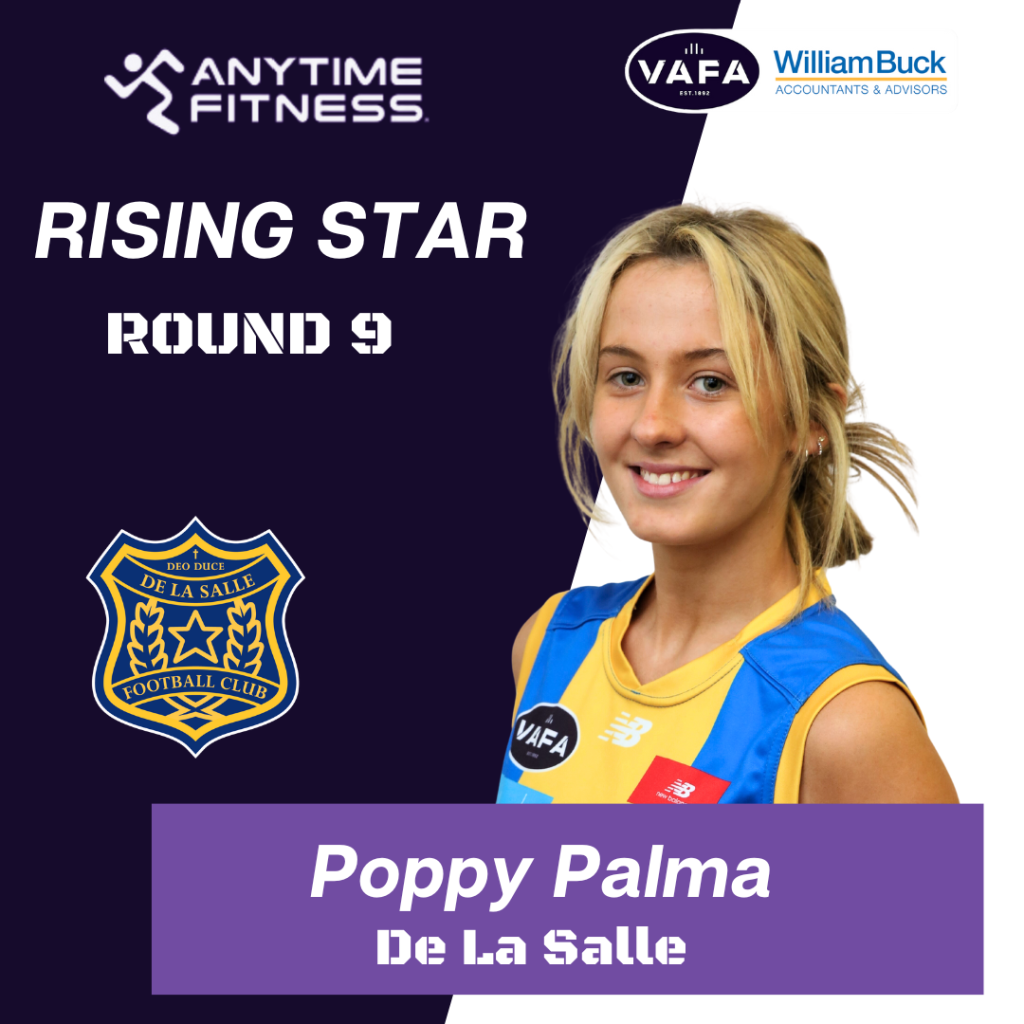 The VAFA this week named Poppy Palma from De La Salle OCFC as the Round 9 Anytime Fitness Rising Star.
VAFA posted on their website :
"Poppy has risen to the occasion both on and off the field this season.
She has shined in the midfield, finding herself named amongst the best week after week, and with that brought a level of maturity and sense of leadership in her first season in the seniors!"
Poppy came to us at De LA, at the end of March through a connection with several of our U19 Men's players. She made an instant impression at training and in her first practice match prior to the start of the season.
She is an incredible competitor for a young player, always first going for the ball. She has endeared herself to her new teammates with her infectious personality and positivity on and off the field, with her football doing plenty of talking.
On a number of occasions, Poppy has been exposed to the challenges of senior football early on, playing on some stronger and more experienced opponents who have challenged her, but she continues to push through those challenges and excel through the middle of the ground and pushing forward to help impact the scoreboard.
Of our 9 games this season, Poppy has played 8 of them and been named in the best players in 7 of those 8 games, displaying on-field maturity and consistency well beyond her 19 years.
She is an on-field leader of an incredibly young brigade, the second Rising Star from our program. With such a significant core of our playing group 25 and under, it is an exciting time for the development of the De La Salle Women's program.
Affectionately known as 'Chicken' we can not wait to see what the future holds for Poppy, she is going to do some wonderful things in football and we hope that she is 8 games into a long and successful career in De La Salle colours.