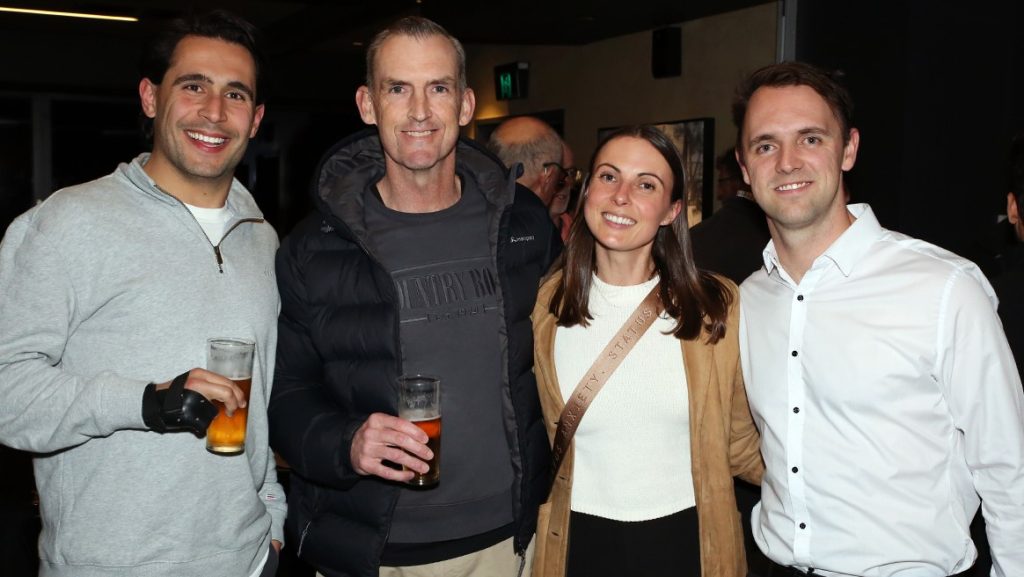 Last week, some of our sponsors and members joined the President, Coaches and Captains at the Hawthorn Hotel, for a 'behind the scenes' opportunity.
A casual event the dinner gives an insight into many aspects of the Club.
Seniors Coach Nick Hyland thanked the sponsors and members for their contributions.
"We can have the best plans on earth but without that support is not achievable. The coaches and the playing group really appreciate".
"We are sitting 4th on the ladder at the moment (with 4 rounds to play). The ladder is fairly even and making the finals is a realistic chance for us. I have full confidence that we can get there. The challenges have been a long list of injuries and a mass exodus of the playing group heading off to Europe, but it's given other players the opportunity to step up, Which is great."
Women's Coach Joshua Galbraith said the current squad of 33 is the biggest squad in about 6 or 7 seasons, with 8 making their debut and 15 players playing in this comp for the first time.
"Debuting in Senior football is a great challenge for any. We are in a bit of development stage with our group, with some young players. It's exciting to see the development they have made really quickly. Their confidence is enormous in the reason we are still hanging in. We've gone form Division 3 to Division 4 and have been super competitive. The culture of the Guns is brilliant. And we have had two players nominated as VAFA's rising stars for the first time."
President Phil Proy spoke about the changes around the Club.
"Our redevelopment is not progressing at this point. But we have tidied things up around the club, with a sports bar feel and new cabinetry in the changerooms".
"And our school connections are going great with De La Salle College We have had 3 Year-12 players debuting with us this year; Luke Lloyd, Luke Healy and Patty Russell, a first in the club's history."
"We are now running the football program at Korowa Anglican Girl's School. It's in its infancy, but it's going fantastic with the group growing to 15 students. And we look forward to that partnership growing with our Guns."