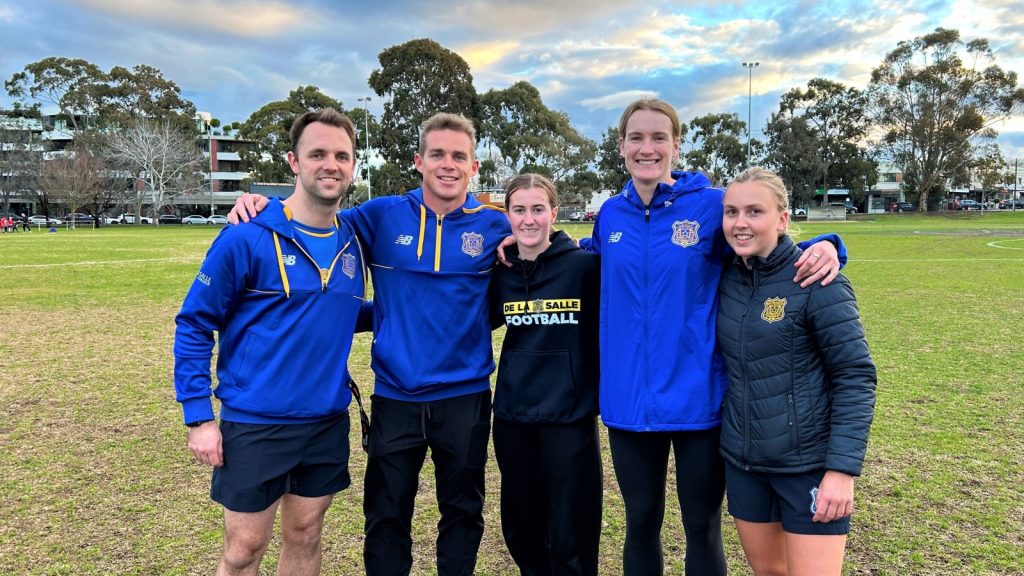 Our first training session with the Korowa Anglican Girls' School students kicked off with some special guests.
Guns' Coach Josh Galbraith, DLSAFC General Manager Tom Couch, and Guns' player Julia Luth ran a great session with the students.
And we were lucky to have AFLW Carlton players Keeley Skepper and Breann Moody join us.
Breann and Keeley will take part in the sessions; helping the students through some training drills and giving them techniques to improve their skills.
Breann, a talented Ruck, has played 57 games in her AFLW career and brings a wealth of experience to the sessions.

"The girls showed a lot of enthusiasm and willingness to learn. There were also a few girls who have played football and team sports previously, so they have a good understanding of what it takes to compete as a team and work together to achieve success. I look forward to watching this grow even more as the group builds more connection throughout the program, and as they work towards next year's school competition" Breann said.

Rookie Keeley Skepper, who grew up in Wodonga and has moved to Melbourne for her football career, is loving her season at Carlton.
She is excited to be a part of such an opportunity for the school students.
"Opportunities like this could be hard to come by in the past, especially in regional areas, so it's great to be a part of helping the girls improve and develop their skills."

We look forward to seeing how the girls develop of the 6 sessions.
You can find out more about Breann and Keeley on the Carlton AFLW website:
Official AFL Website of the Carlton Football Club (carltonfc.com.au)