Congratulations to the De La Salle College 1st XVIII Football Team for wining the Section 2 Premiership in a convincing win over St Joes FTG. With Luke Lloyd again kicking a big bag of goals, he was ably supported by a great team. Coached by former AFL Fremantle, and current VFL Werribee Coach Michael Barlow, Assisted by another AFL Legend Brett Delidio, the Team had an outstanding season.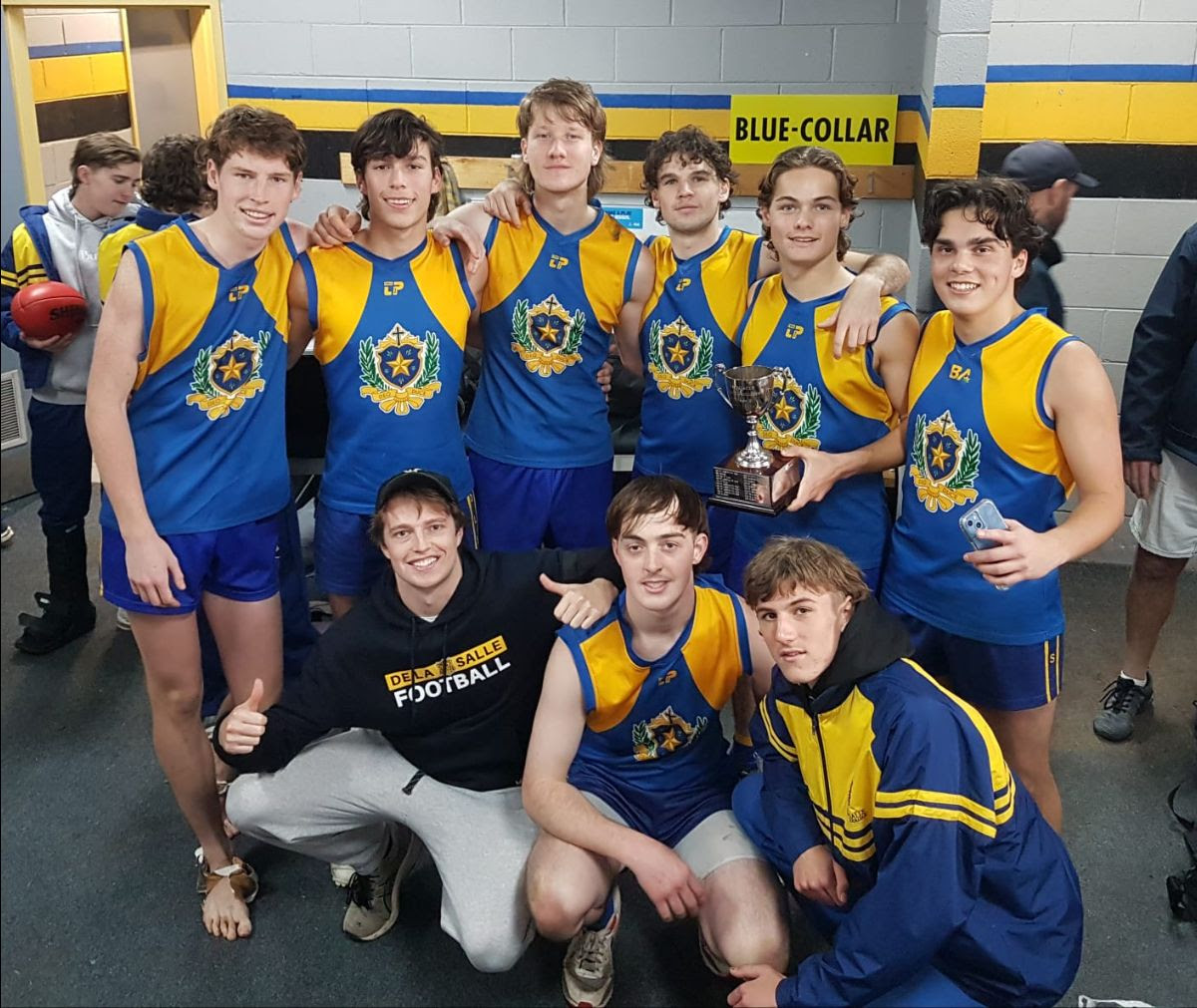 Result: De La Salle, Malvern have defeated St Joseph's Ferntree Gully 13.8 (86) to 8.5 (53).
Goals: Lloyd 7, Russell 3, Miller 1, Lowe 1, Liakakos 1.
Best: Sutherland, Prezens, Lloyd, Lyngberg, Macbeth, Healy.