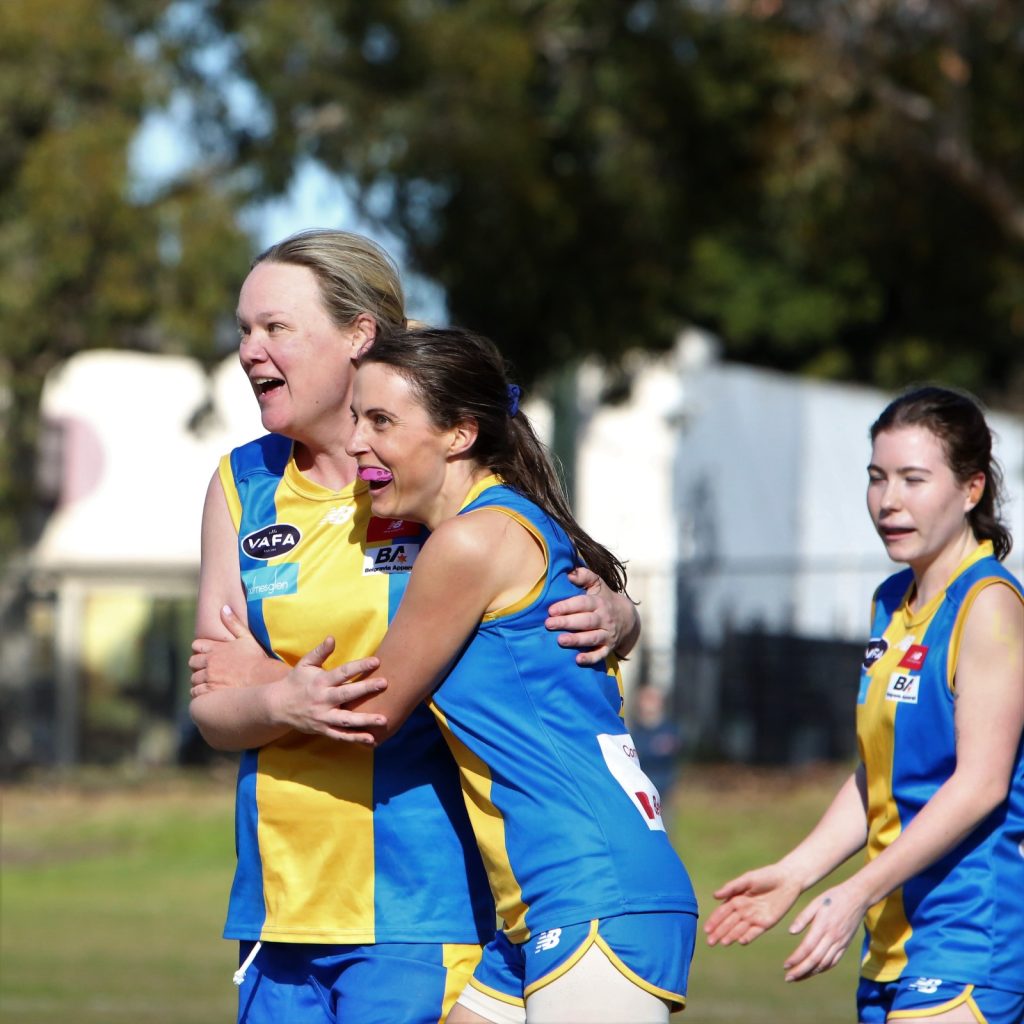 Guns player Grace McDonell celebrated her 50th Game over the weekend with a win against the Canterbury Cobras, and a goal!
So, we asked her a few questions about her time at De La.
How long have you been playing?
I started mid-way through 2017, the first year of the Guns.
How did you get into AFL?
I always loved footy and follow Richmond. I ended up at De La after dad, Wayne 'Macca' McDonnell, pestered me until I came down.
Your position? Back flank
Nickname? Schnaptain
What do you love about playing for the Guns?
I am so lucky to have made some of my best friends down at De La. The people are what keep me coming back and what I love the most.
Your biggest challenge in AFL is?
My biggest challenge is kicking it the right way with BTF telling me a direction (I don't know my lefts and rights).
Any pregame rituals?
Arriving early and putting on the goal pads with a coffee.
The highlight of your time with De La?
The highlight will be when we play in the grand final this year.
What's your day job!?
I'm a Primary teacher
What are you watching on Netflix/ Stan etc?
I'm deep into the latest season of Love Island.
Grace has recommitted for two more seasons with De La. Congratulations Grace.