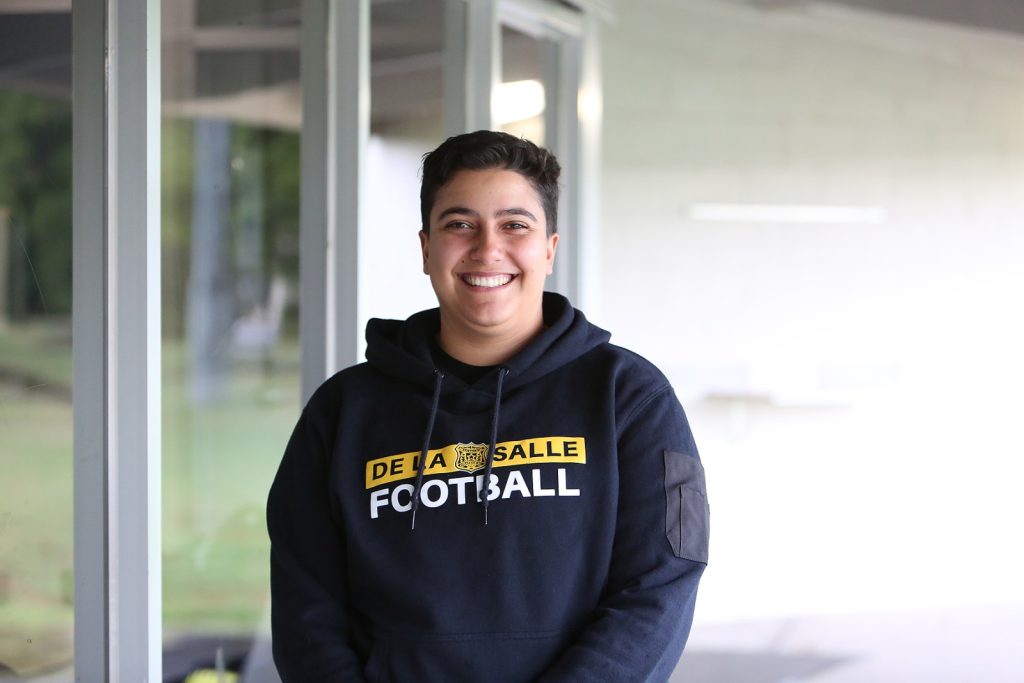 Not one to let an injury stop them from being part of a footy team, Sarah Driscoll, or Drizzy as they are known, has taken on the role of Assistant Coach for the DLSAFC Women's team, the Guns.
Sarah joined the Guns last season, having played AFL for 4 years, and is looking forward to supporting the women to take to the field in 2023.
"About 50 % of our team last year were new, so we've had time to get to know each other and build that connection. We had a good season, with some good wins, so I think having built that connection as a team already will be a great advantage this year", Sarah said.
And while Sarah is keen to help Coach Josh Galbraith out with skills and drills, they feel their knowledge of their teammates will help with team morale, support and encouragement.
"Our Guns are such a welcoming and encouraging team, and I'm confident I can help support the players in order to play the game – to make everyone feel like they have a place and that their mind is ready for training and the games".
Welcome to coaching at De La, Drizzy!