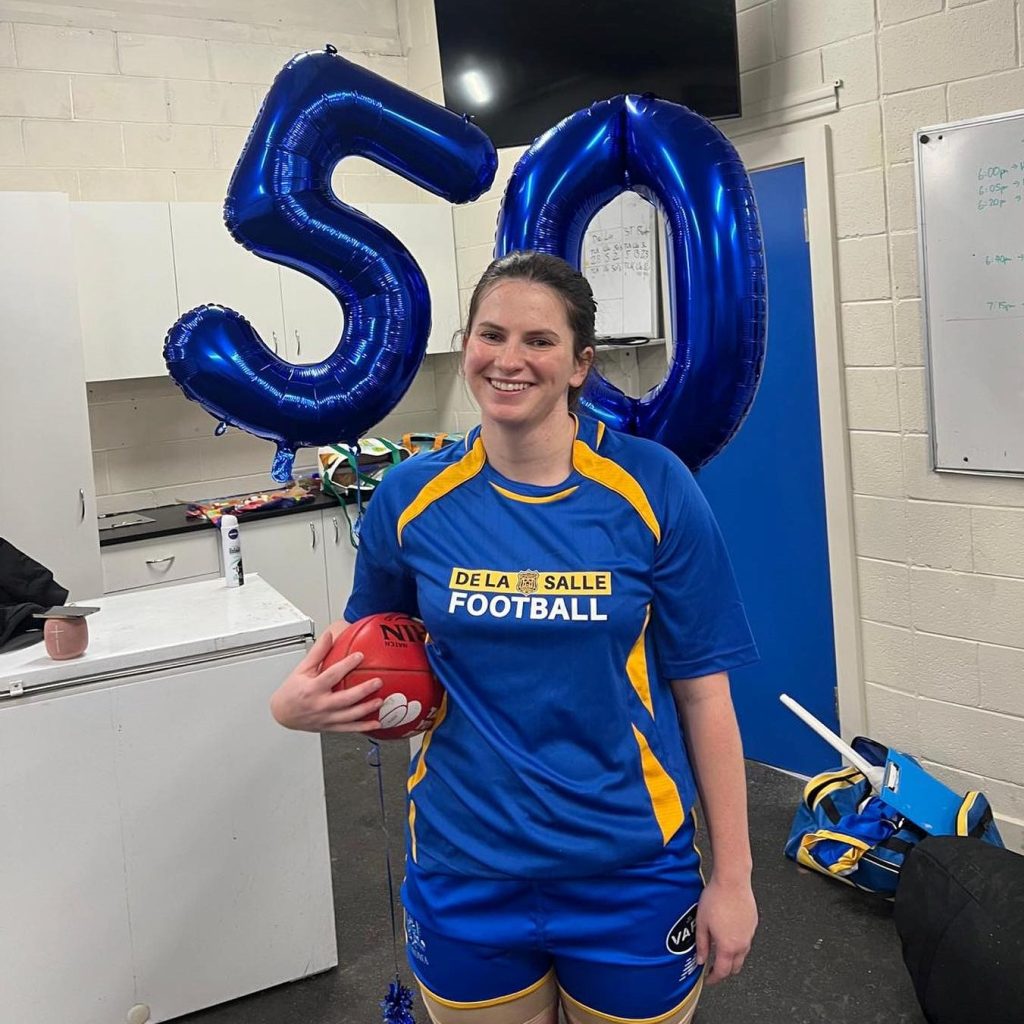 WHEN AFLW began in 2017, Michelle Bourke wanted to give it a try. So off she went to the club where her father and brother played, De La.
An original member of our Women's team, Michelle has also taken on the roles of captain, vice-captain, assistant coach and committee member.
In the first-ever Gun's game, she did her ACL, came back, and did it again in her 3rd season.
She has loved seeing the Senior Women's team grow and improve with each season and she is excited to see the new young recruits who she says 'are brilliant, on and off the field'
Her teammates described her as 'the backbone of the team…and without Michelle, the team would have folded. If it comes to the most committed, no one could match Michelle and what she has done over 7 seasons."
Congratulations to Michelle, who played her 50th Game last weekend.
A few fun facts about Michelle:
Nickname: Bourkey or BTF
Position: And her favourite pre-game ritual
The best thing about the Guns: The fun and supportive group that they are.
Pre-game ritual: Having a kick with her Dad, assistant coach Brian.
She's watching: RuPaul's Drag Race on Stan.