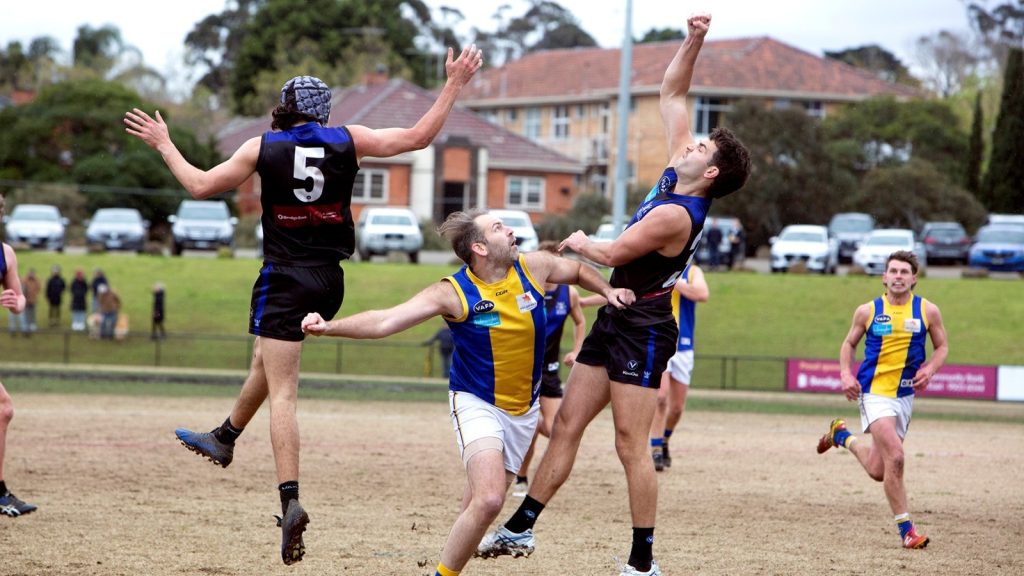 Since 2007 Steve Hogan has been pulling on the Blue and Gold jumper for De La, every year.
His achievements on the field are to be celebrated, playing in three grand final teams and Captaining and Coaching our B Grade Reserves to a Grand Final win last year.
His commitment, leadership and club spirit are a fantastic addition to our De La and we even discovered his ability to write and perform poetry at last year's Best and Fairest Awards!
Congratulations Steve and enjoy your 250th game.
Achievements:
2008 Member U19 Golds Premiership Team 2008
2010 50 Games Played: Round 1
2010 Member of Thirds Grand Final Team
2012 100 Games Played: Round 18
2015 150 Games Played: Round 16
2018 200 Games Played: Round 1
2023 250 Games Played: Round 3
2014 1st Senior Game: Round 3
2014 Reserves Most Consistent
2022 Reserves Captain/Coach "B" Grade Premiers