Congratulations to our very own Maddison Bamert, who was named the round 7 rising star in just her second game of football. Maddy becomes the first DLS guns player to be nominated.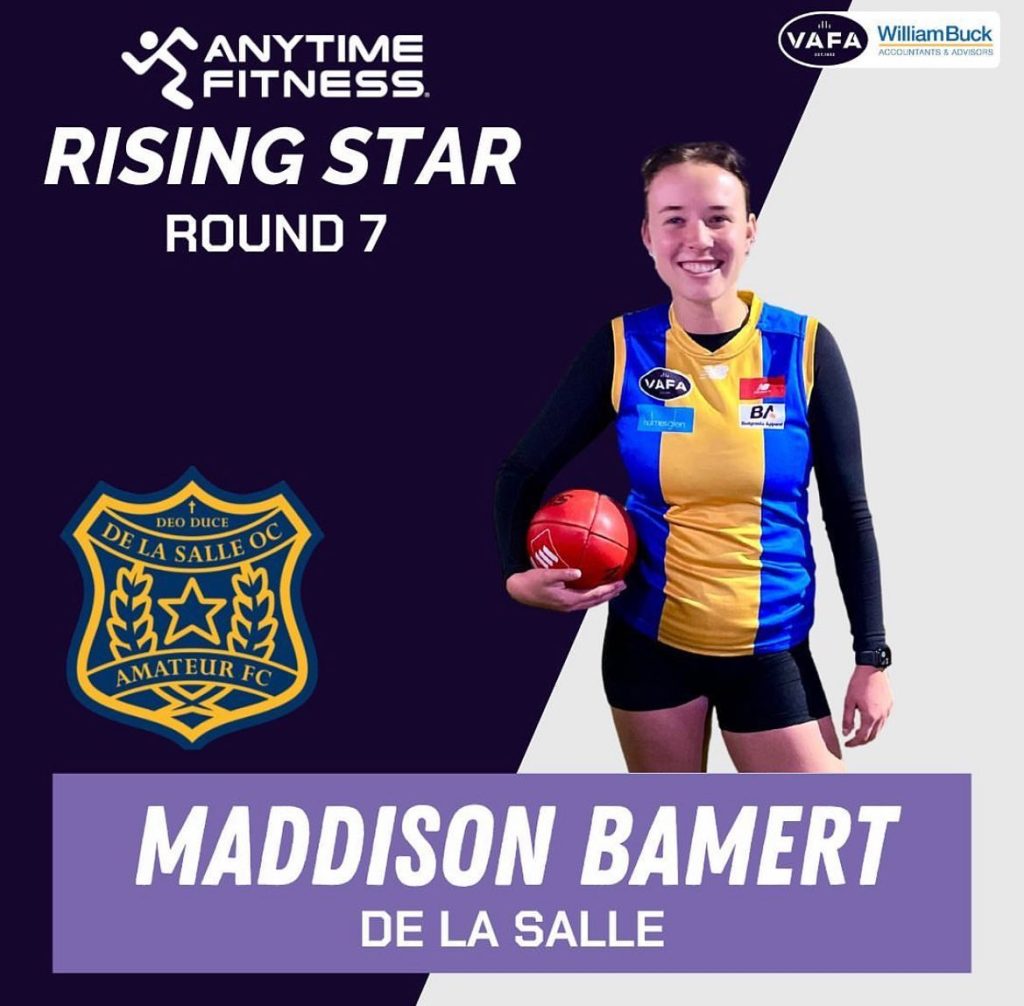 The VAFA named Maddy as their Round 7 Rising Star. She was also named best on ground on the weekend, in just her second game of Senior footy, and capped it off with a goal as well.
Maddy came to De La late in the preseason due to other sporting commitments but immediately hit the ground running and endeared herself to her new teammates and got herself involved in the club as well. She hasn't grown up playing club football, only ever playing at her school Korowa Anglican Girls School, a place several of her teammates attended with her.
On the field, Maddy is a powerful midfielder/forward who has the ability to break the lines and use the ball well, and at 19 years of age has enormous growth in her. She has only been able to play a couple of games so far this season but is setting herself for a big second half of the season.
In both games she has played, she has been named in the best players; her first game against UHS-VU she was named De La's second best on ground and in Round 7 against Wattle Park she was the best player on the ground for De La Salle. She is a key contributor to an emerging young group at De La Salle and we can't wait to see what Maddy will be capable of for years to come.
Congratulations Maddy !