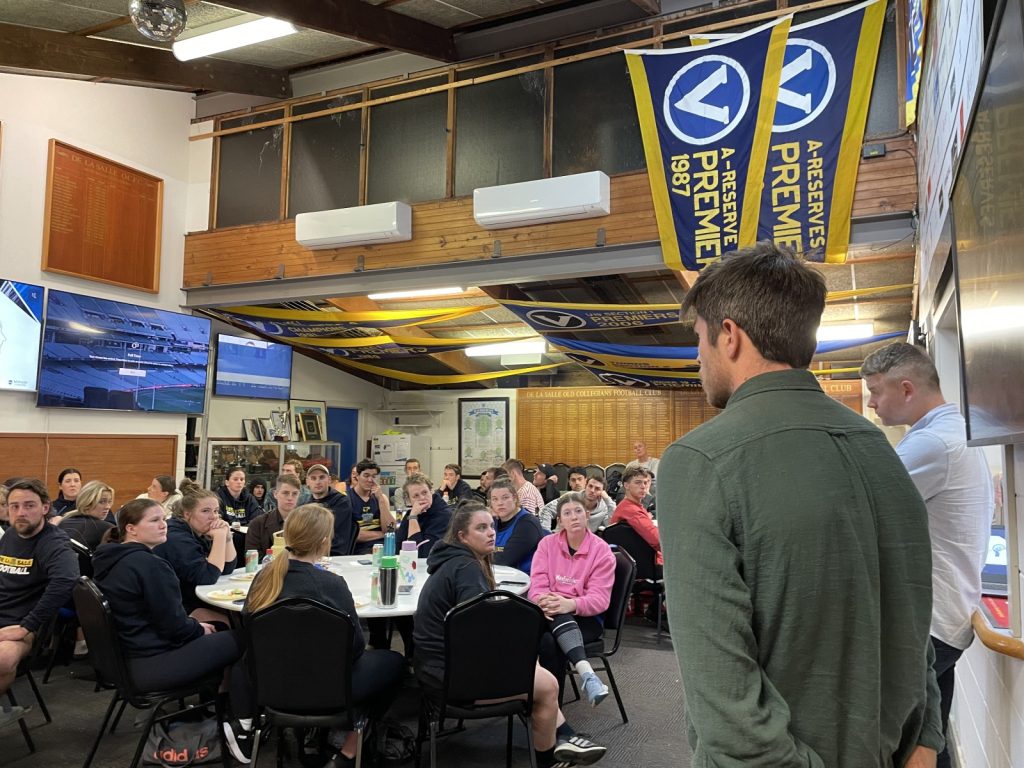 Concussion within AFL is obviously a big topic right now.
Last week we were lucky to have doctors from Monash University's Trauma Group and Department of Neuroscience along, to hold the first session of our Out of the Blue Mental Health and Well-being program for 2023.
Dr Stuart McDonald and Dr William O'Brien from the Department of Neuroscience presented our playing group with tips on how to spot a concussion, how seeing a doctor early can help create a plan for quicker recovery, and discussed their progress on developing a blood test to detect concussion rather than using an MRI.
Overall, the focus of the Trauma Group is on acknowledging and working within the framework, that there are many benefits of playing football to people's health and well-being, so working together to manage concussion is their priority.
Our players were able to check out some of their mouthguards used to monitor players as some of them continue to take part in Monash's concussion studies.
Thanks to Monash University for such an important and valuable session.
You can find out more about their work here: