It was an exciting weekend for the entire club last week as Round 1 kicked off.
Our Guns
We had 9 new players take to the field in our women's team last weekend, all of them had an impact on the game against Oakleigh, with 6 of them making their football debut with the Guns.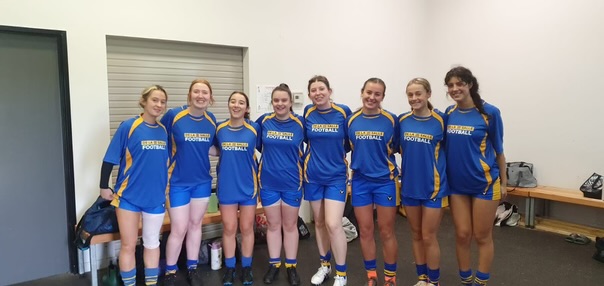 L-R: Poppy Palma, Jemima Nash, Kirstie Constantineas, Phoebe O'Brien, Anastasia Dellar, Lucy Papp, Grace Martin, Stevie Hatzis. (Absent from photo- Margot Whitney).
Family Ties
U19s Blues Coach Simon Miller had the privilege of coaching his sons Max and Jacob in the Blue and Gold. So great to see the two generations enjoying their footy together at De La.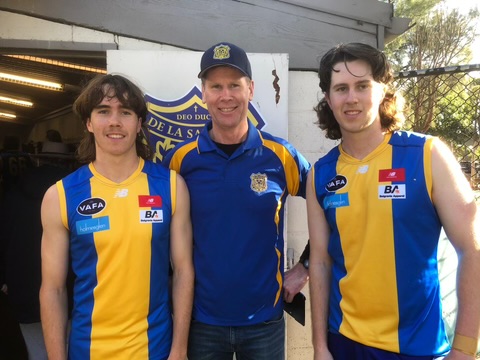 Brothers in Blue
We had 3 sets of brothers playing together in U19 Blues.
Tom and Seb Filipovic, Lukas and Anthony Liakakos, Max and Jacob Miller.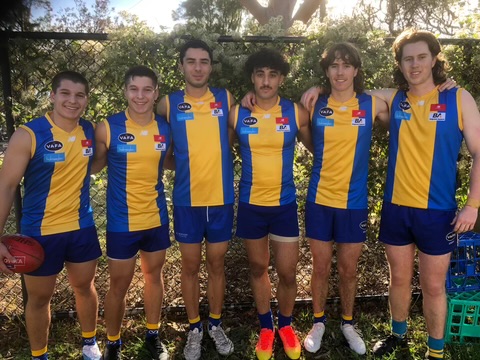 Senior Debuts
We had several players making their debut as Seniors and their families were along to show their support.