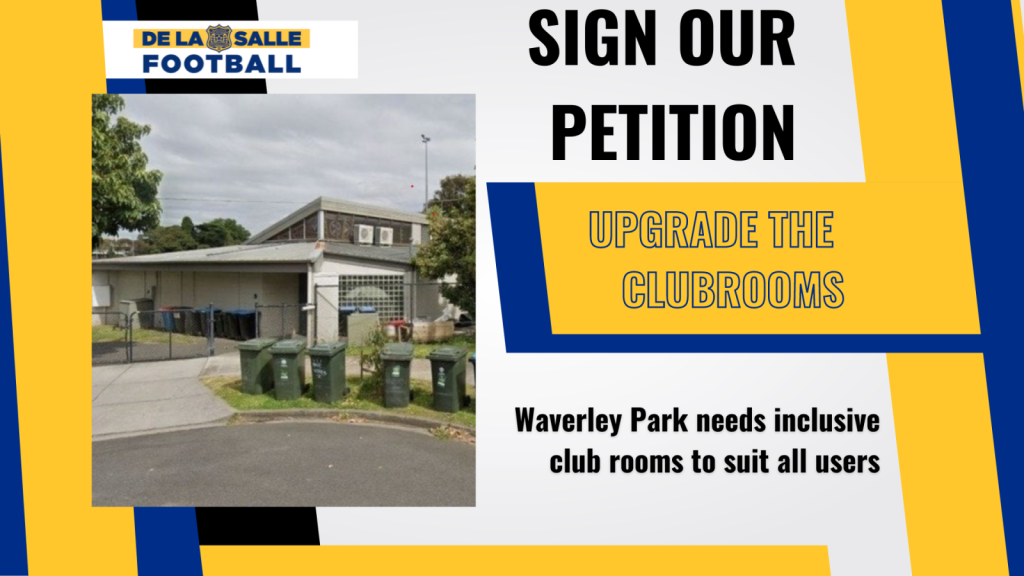 'The clubrooms at Waverley Oval are used by many different community groups, including school students.
It is time to upgrade them to suit all genders and abilities.
We have been made aware of a member of the public creating this petition, and we have been advised that we need 500+ signatures to get our cause added to the Stonnington Council agenda.
The petition takes 30 secs to complete via this link.
 https://www.change.org/upgradewaverleyoval
Please sign our petition to make these rooms accessible to all.
Also, make sure you share the link with friends and family to help us gain some traction on this much-needed upgrade.
Thanks for your support,
Phil Proy – President.