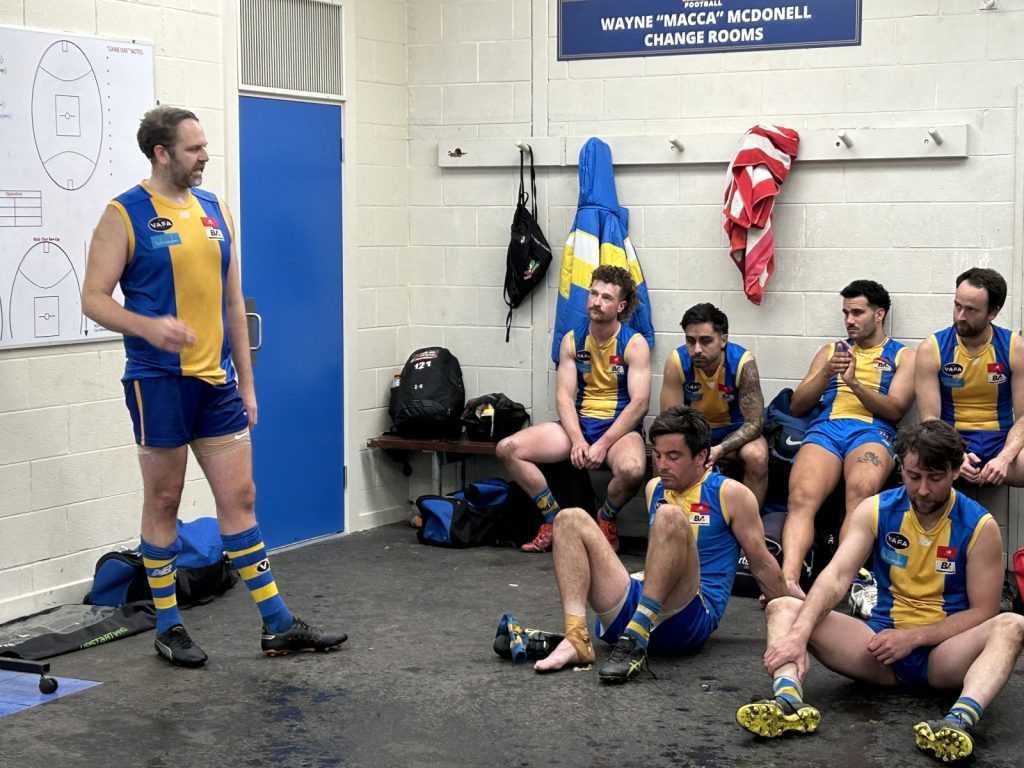 After 16 years of playing at De La, Steve Hogan played his last game on Saturday at Waverley Oval against St Bedes Mentone Tigers, in what assistant coach Peter Harte described as "a really good win and a physical game".

"We are Yin and Yang as coaches, Steve rarely gets uptight…I've seen Hoges play in the 1sts and 2nds, over many years, and anyone who plays over 250 games at one club, well that's a massive achievement and a commitment in his life and of his time."

"I'm wrapped we were able to send him out with a win and for him to get a goal right at the end was like a fairytale come true."
Steve was clearly emotional, as he spoke to the team at the end of his final game.

"When I first started in the Res's the culture was winning premiership after premiership. It's important that to be a strong club, you have a strong depth at the club coming through".

"Last year was certainly one of my highlights; the whole year, the way we played and finishing it off in the finals was a great feeling."

"It's certainly not goodbye but a see you later, and I'll see you around the club. I look forward to following you on through the rest of your careers".

Congratulations Steve on a fantastic career and thanks for all that you have contributed to De La.