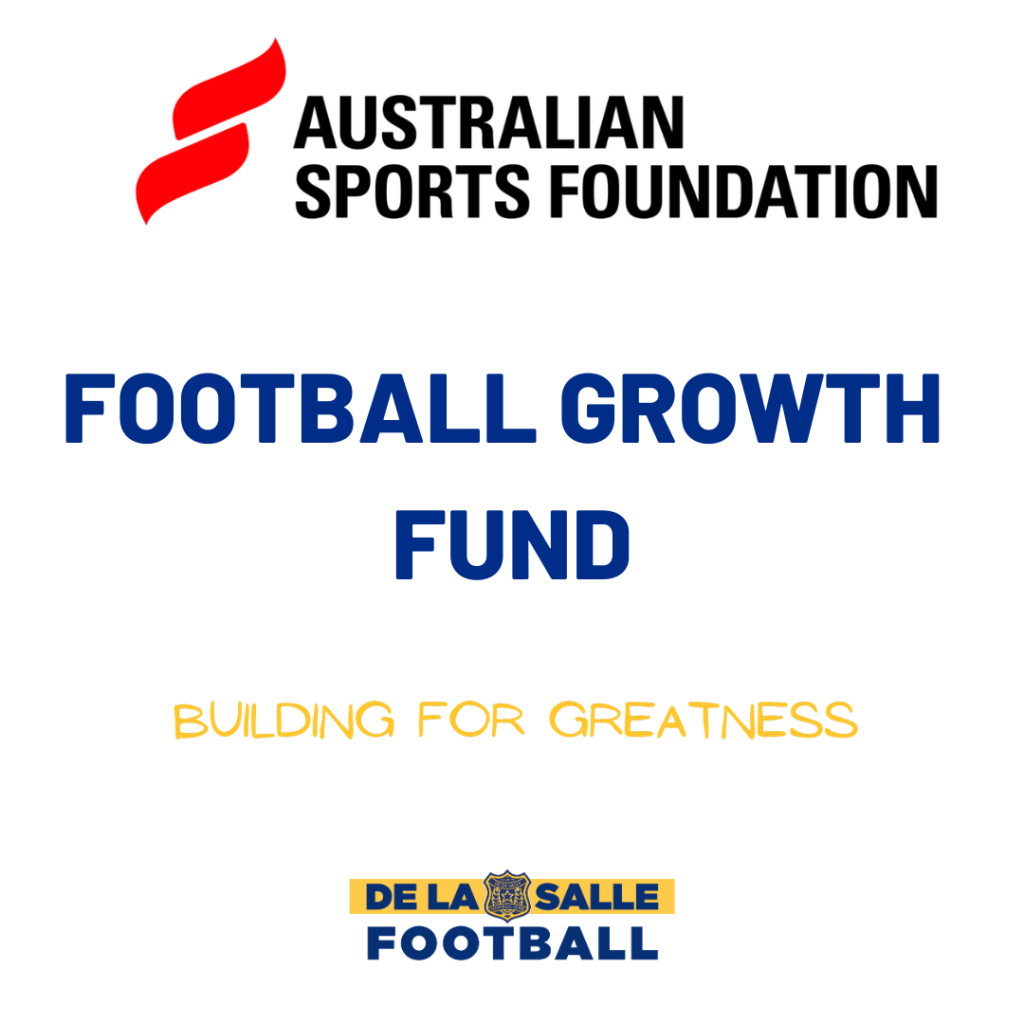 Our commitment as a club to creating an inclusive and supportive culture that extends beyond the field is something we are proud of.
Just as important is having the facilities and equipment to support that vision.
If you are looking for a tax-deductible way to support our Club, look no further than a donation to our De La Salle Growth Fund via the ASF (Australian Sports Foundation).
This fund helps us with
⁃ Building upgrades
⁃ Technology upgrades
⁃ Infrastructure upgrades
⁃ Equipment upgrades
If you would like to support De La via the Football Growth Fund follow the link below.
https://asf.org.au/donate/de-la-salle-football-growth-fund
We appreciate your support. C'mon De La!