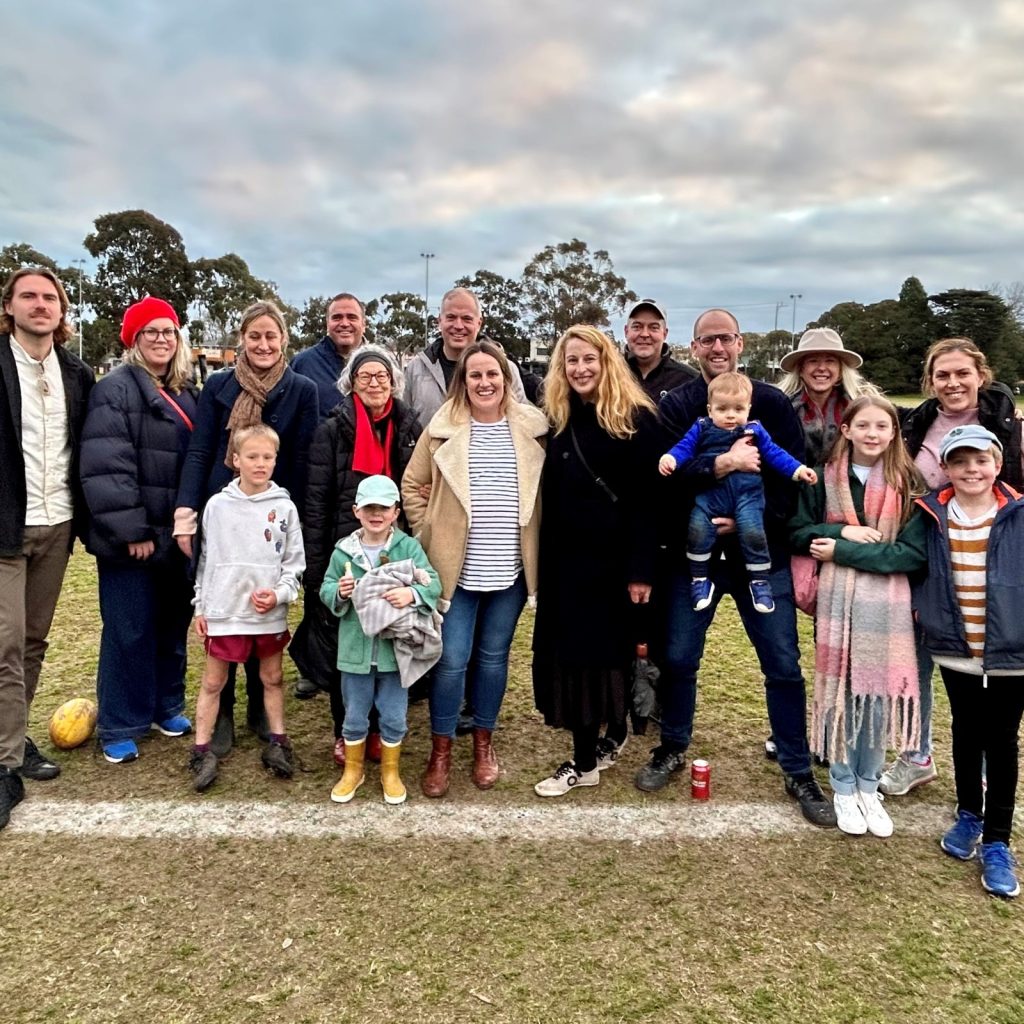 There was a crowd of supporters on the sidelines, including Anthony Molan's nieces and nephews, as De La's master's team took on St Kevin's at last Sunday.
The annual game sees the two teams that were playing 20 years ago, when De La player Anthony collapsed and passed away, come together to play for the Anthony Molan Memorial Cup.
Our Dinos had a great game taking the lead from the first quarter with the final score DLS 80 – St Kevin's 16.
But for this event it's really all about just enjoying footy and honouring Anthony's memory.
St Kevin's player and president Patty Mount remembered the day well.
"I wasn't at the game as I was captain of the thirds that day at another field. But I remember there was just a lot of confusion about what was happening. It was one of those highly unfortunate and unusual things that happened. It really affected our players as well. They were really upset. We had a big function, our annual ball, that night. It was quite confronting for them.
The one positive that came out of it was a really enjoyable return game later that year, played in great spirits, under lights, and both sides and umpires went back to the Geebung Hotel."
"There were already some good connections between the two clubs, but I think that really fostered that even more. Anthony's uncle Maurie Molan was the Vice President at the time, so St Kevin's had a lot of connections with the Molan's too. It's great to keep it alive at master's level. It was my first game for the season today, so it was great to play in such a special event and see the Molan's down here. It's really important to both clubs. "
Anthony's four siblings attended the match to watch De La retain the cup.
"Anthony would be 44 now. It's great to see everyone still coming together to remember him, we are so grateful it's still going on. He loved football and the club and the social side of things. It was great to see all the nieces and nephews join in the De La song" said his sister Clare.