Last weekend saw two great players celebrate some major career milestones.
Sam Williams reached an impressive 300 games and Jack Hanley played his 150th game.
We asked their respective coaches, Nick Hyland and Steve Hogan to reflect on their careers at De La.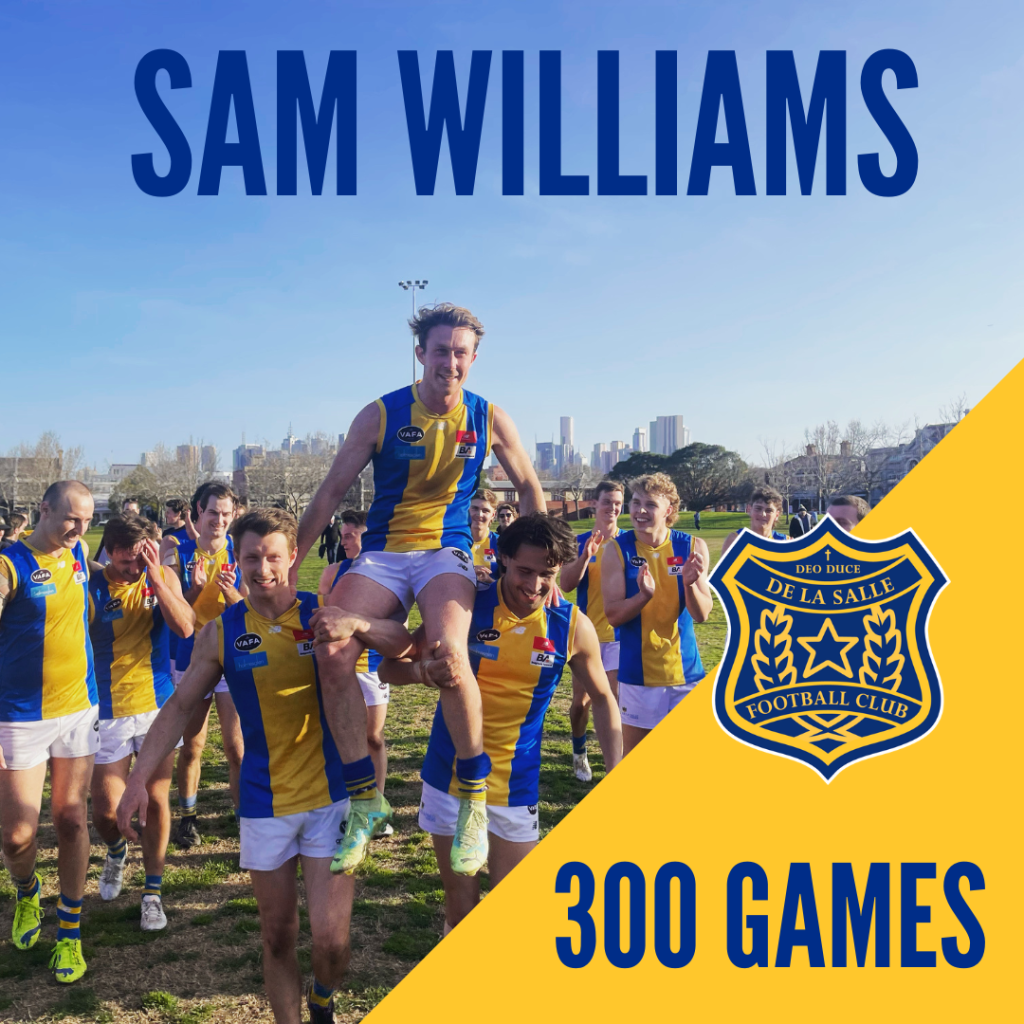 Sam Williams – 300 games – by Coach Nick Hyland
Sam is one of the all-time greats of our club. He has put together a remarkable career including being Club Captain, Club Best & Fairest winner, VAFA Representation and over 300 club games. His resilience and longevity is something to admire. He has played at such a high level for a significant period of time, and to this day is still setting a great example for everyone at our club, both on and off the field.
 Sam is a fantastic clubman and will do anything he can to better our football club. We are so fortunate and thankful for the enormous contribution Sam has made to the football club over the years. He is truly, one of the greatest players and people to have walked through our doors.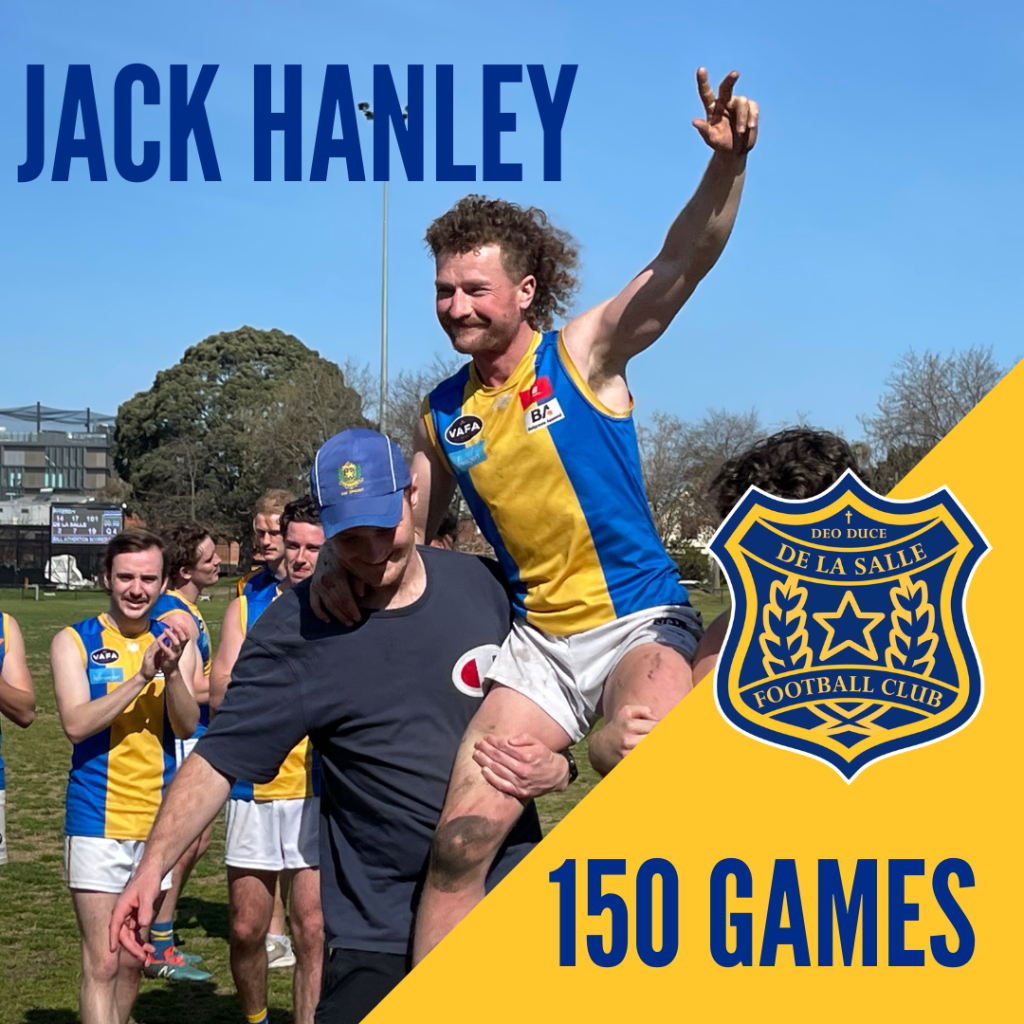 Jack 'Chop' Hanley – by Coach and player Steve Hogan
'Congratulations to Chop on reaching the milestone of 150 games! Over his years at the club, he has grown not only as a footballer but more importantly as a person.
As a footballer, he is a tireless worker who shows a tremendous amount of passion for the jumper.
It's evident though that his dedication extends beyond the field, with his amazing efforts in establishing the Out of the Blue Mental Health program which has made a significant impact.
Chop's commitment and passion for the club is inspiring to many. It's not just about the games he's played, but the positive change he's brought about in our community. Well done on reaching this milestone!'
Coach and Player Steve Hogan.
Congratulations to both players on two fantastic milestones.