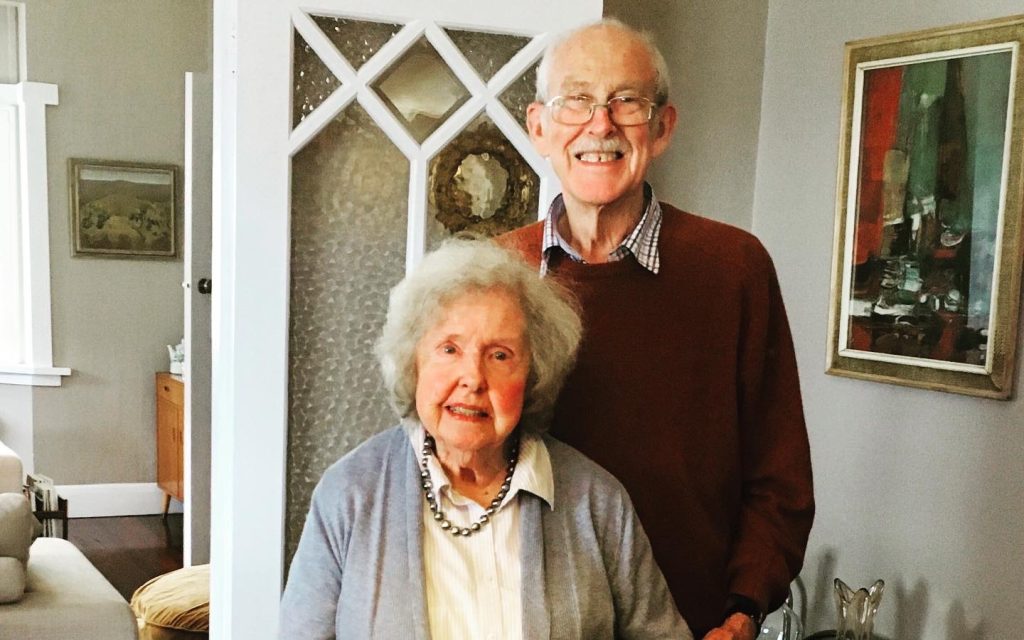 Judy Magree, a much loved Mother to Pauline, (our Afternoon Tea coordinator), Mother-in-Law to Andre and grandmother to players Nic and Izy Catrice, passed away on the 25th of January after a short illness.
Judy was married to Brian Magree for 62 years and Brian, a member of the club, attended De La Salle College in the 1950s.
She enjoyed regularly coming down accompanied by Brian, to see Nic and Izy playing at Waverley Oval and enjoy tea and a bite to eat from the canteen.
Raised in Glen Iris and living in Malvern East all her life she has a long association with the area. Several of her nephews played for De La Salle, including Tom and Damien Magree as well as Woody Eke who played in the club's U19s.
We would like to extend our condolences to Judy's family and friends at this sad time.