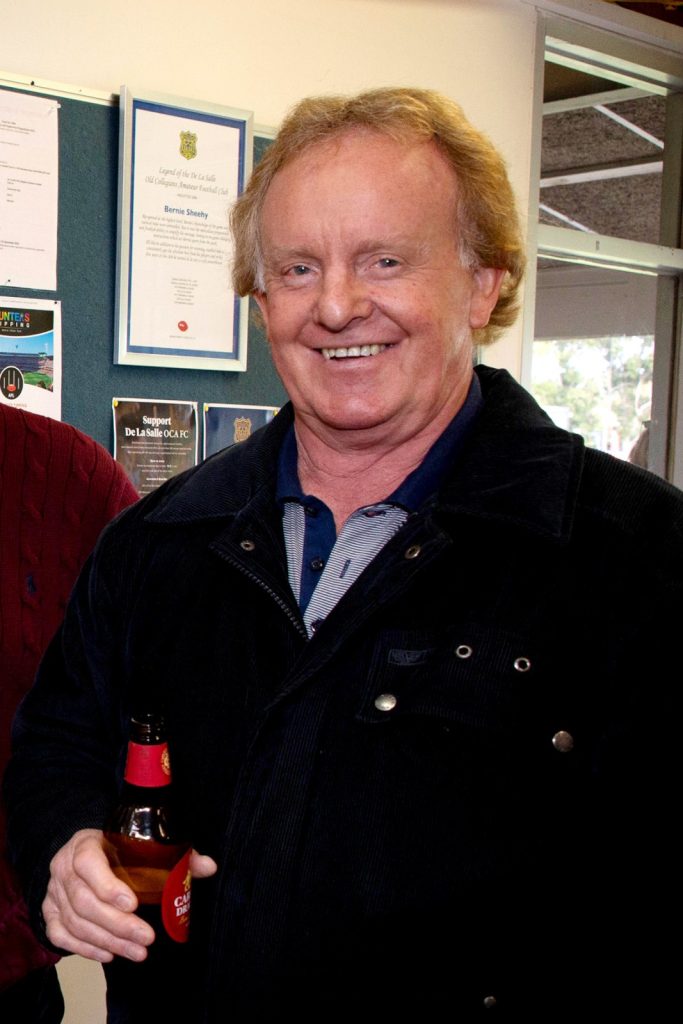 Funeral Details 
Thursday 13th of July at 11am
Boyd Chapel
Springvale Botanical Cemetery
It's with much sadness that we inform you that Russell (Charlie) Welsh passed away last night. Our condolences go out to his wife Debbie at this very sad time.
Russell matriculated at De La Salle in 1969 and joined the football club the following year, where he would go on to play 76 games. He played 17 Senior games, 58 Reserves and 1 Club 18.
He was a clever and nippy rover / half-forward type who didn't mind giving a bit of cheek! He was a very positive and upbeat fellow who was great fun to be around.
Russell loved a laugh and had a very mischievous attitude to life, constantly looking to get the upper hand when delivering his message.
His support of the club has been unwavering over the last 40 years, always to be seen with a form guide and a big smile at the pregame lunch.
At school, he also excelled at cricket as a batsman wicketkeeper, and he would have absolutely revelled in the current controversy involving wicketkeepers Alex Carey and Mark Bairstow in the current Ashes series.
If the truth be known, Russell was up to those same tricks 55 years ago behind the stumps.
He was a keen Demon and loved discussing their progress, and even if a bit long-winded, you sensed he had a great love of the Red & Blue.
Russell was also a keen golfer playing at Woodlands for many years and over time, with his entertaining nature has built a huge friendship group.

At the Coatesville Bowling Club, Charlie was an absolute legend. He was even going to compete at pennant level this season. At the Club's charity event, Charlie could be seen wheeling the esky, with "Charlie" emblazoned on its sides, from rink to rink, all day long.
Like many before us, he has gone too soon and will be sadly missed.
We will let everyone know farewell details as soon as we can.
We would like to invite everyone to the Clubrooms this Thursday Night, to honour and remember Russell.
Vale Russell Welsh