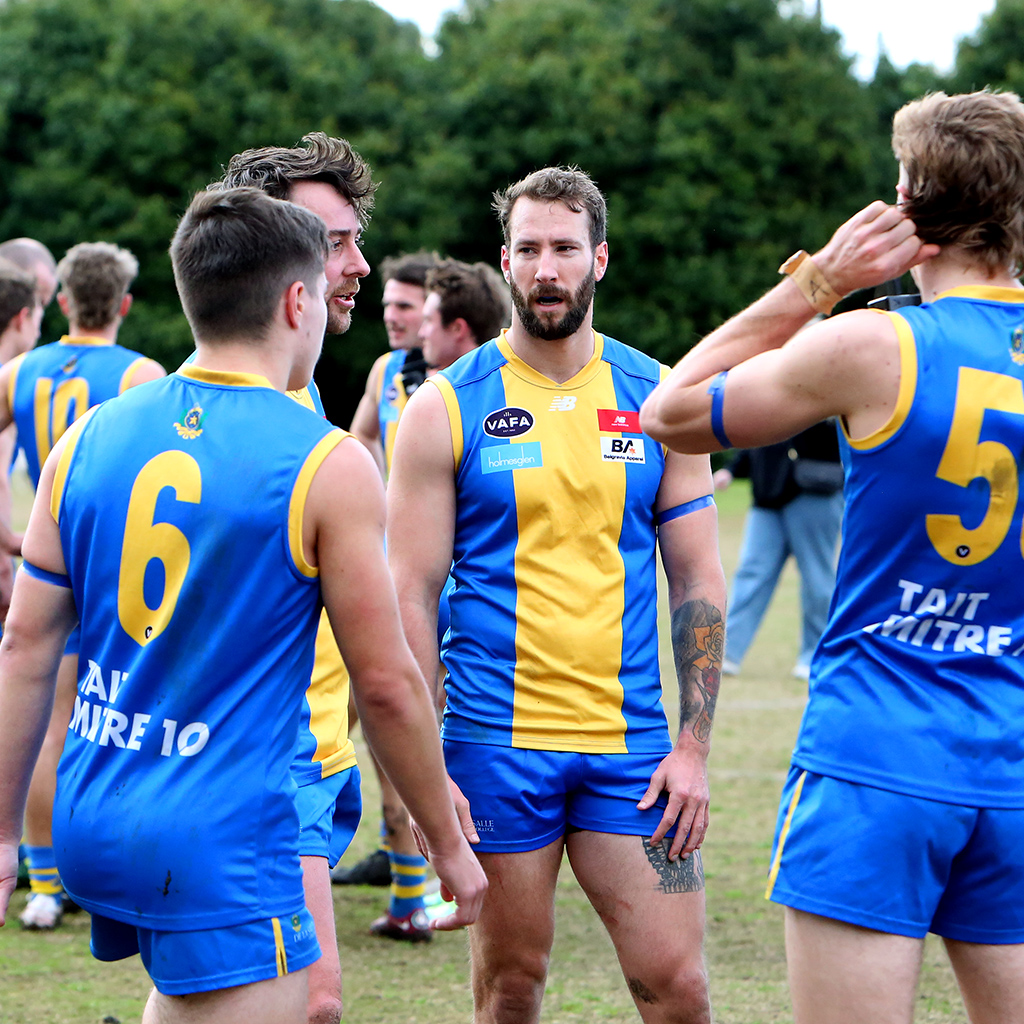 In Texas, AFL is a summer sport, so the weather is definitely a factor that our latest debutante faces, playing in Australia.
Zac McKinney made his debut with our Seniors last weekend, so we asked him a few questions, including how he found AFL in the land of American Football.
Nickname? Tex, Texas or Zaccy Boy!
Where in Texas are you from? – A suburb of Dallas.
Did you play American Football?  Yes, as a kid and through school. 
How did you discover AFL? I played Rugby in college and had an Aussie teammate, who introduced me to AFL.  I like the flow of the game. American football has a lot of stops.
What made you come to Australia? I want to get to a higher level. AFL is still kind of new to me. I want to play the best quality AFL I can, while I'm still young enough. I've been playing for about 6 years, and I'll be 30 next month.
How was your debut with De La? I was happy to get out there and play. People said 'I didn't look out of place, so that's good!
Who do you follow in the AFL? The Sydney Swans. It was the first game of AFL I watched with my friend who introduced me – the Swans and Hawthorn Grand Final.
What thing about Australia surprised you the most? How much footy there is here, it's popular at every level and every age group. In the US once you leave school, you're kind of done, whereas here you can play at community clubs, right up to the Masters level.
Favourite musician/band? Blink -182
Vegemite – Yes, or No? I tried it once but it was very salty. I put it on like peanut butter, so maybe I need to try it again.
What do you do for work? I'm a Pharmacist. I am currently writing medical education on drugs for doctors.
What are your goals for the 2023 season? To play more Senior games and work on kicking straight, which is my weakest spot.
What are you watching on Netflix, Stan etc? The new Season of Black Mirror.