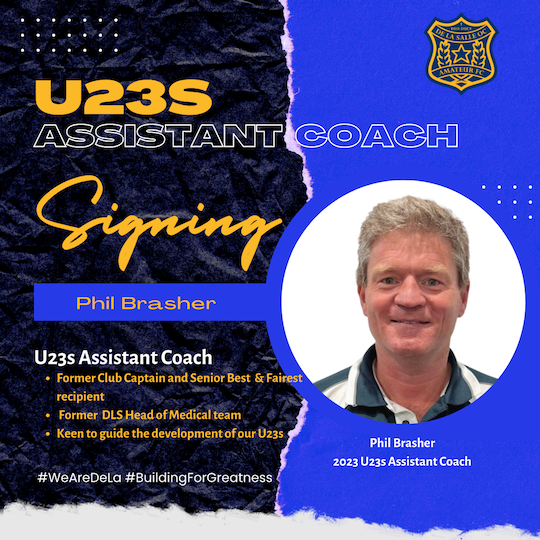 Phil Brasher
De La Salle Football Club is delighted to welcome back into the fold former Club Captain and senior Best and Fairest Phil Brasher who in season 2023 be an assistant coach with the clubs Under 23 team.
Phil is the father of former players Tom and Dan and returning player Jordan and has a long association with the club as his brother-in-law is former player Justin Duckett.
Phil was head of the club's medical team for a number of years from the early 2000's through to 2020 and has always been available to assist the medical team as they develop their skills to keep the players on the park.
As a club we are delighted to welcome Phil back to De La as he looks to help develop the next
generation of senior players in the Under 23's for season 2023 and beyond.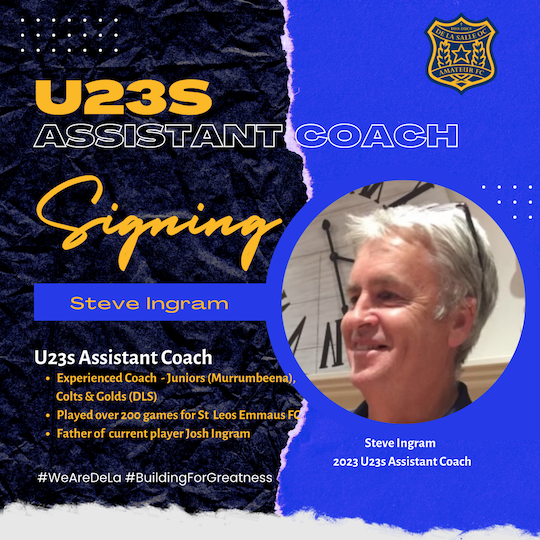 Steve Ingram
De La Salle Football Club is delighted to announce that inaugural Colts coach Steve "Whispers" Ingram will be assistant coach to his great mate Jack McDonald with the 2023 Under 23's.
Steve has a long coaching history having coached junior teams at Murrumbeena and in his 1st year
coaching the Colts at De La was able to get the team to a Grand Final. From there he then coached the Golds and is the father of current player Josh Ingram.
Steve is a life member of St. Leo's Emmaus Football club where he played over 200 games and was
Treasurer. We are delighted to welcome him back as he helps Jock develop the next generation of players in our Under 23 team