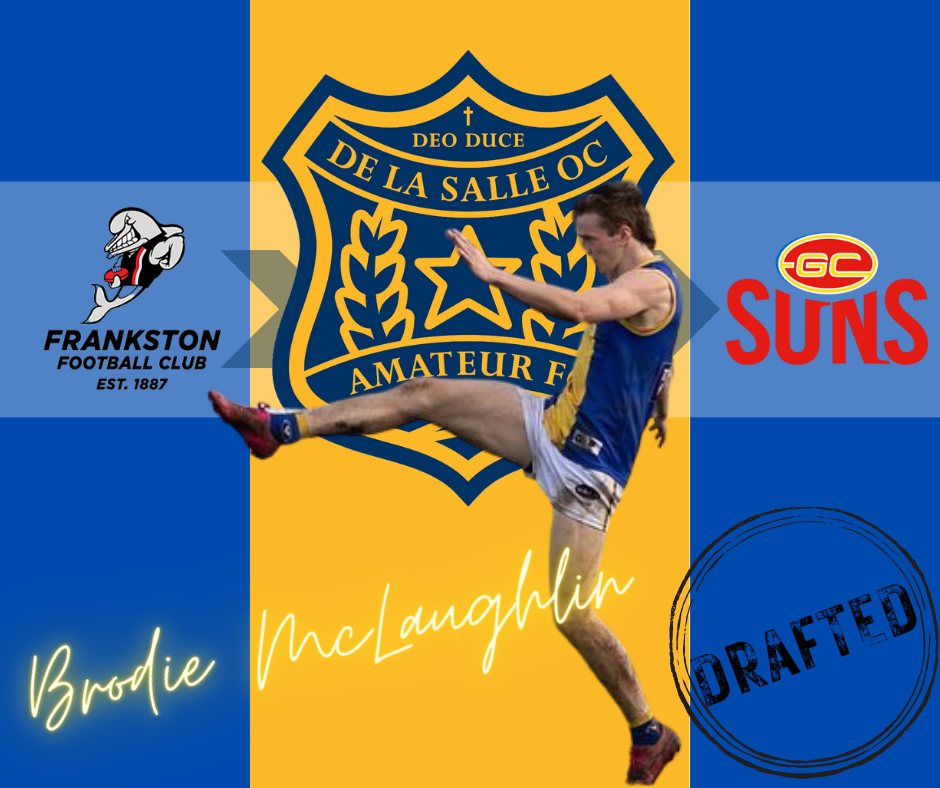 HE'S DONE IT!

Brodie McLaughlin has been taken by Gold Coast on their final list spot. It's a massive reward for his immense work and dedication.
Brodie has earnt himself a 2023 contract with the Gold Coast Suns, after playing for Frankston in the VFL for the last two years.
Despite a plague of injuries including a broken leg, a back injury and a 2020 season affected by lockdown, Brodie has kept his sights on being the best footballer he can be.
The 25-year-old, who excelled in the forward line during his days at DLSAFC, is known for his incredible work ethic, often putting in extra hours on the footy field beyond regular training sessions.
A huge congratulations from all of us at De La, and we wish him the best of luck on this exciting new chapter of his career.