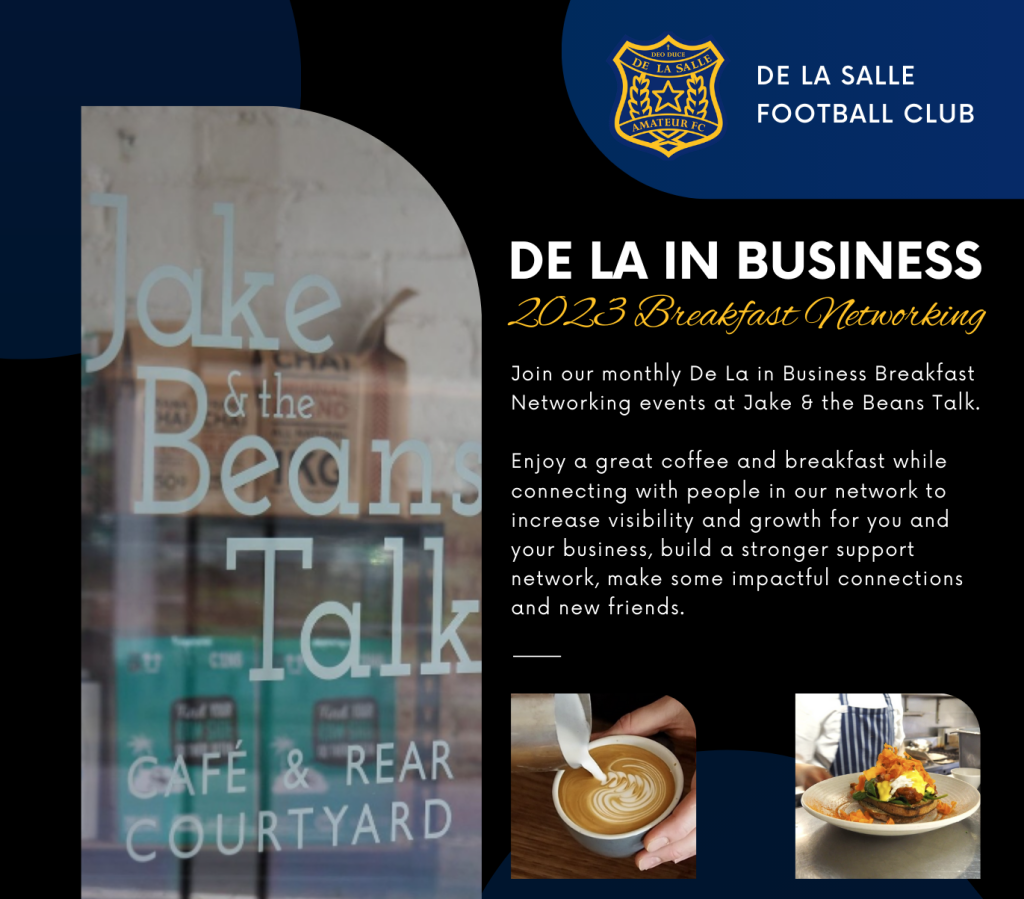 Our De La In Business Networking Group is a great way to connect with people in our network, in a relaxed way.
We have a Breakfast session and an After-5 session, and Thursday Night Selection/Open Networking, so you can fit it into your day or mix it up a bit!
The De La Network is a varied group, and our sessions help to increase visibility and growth for you and your business. And all while building a strong support network and making new friends.
The sessions are free for De La in Business members, with a cost for non-members and guests.
To receive a Calendar invitation or to enquire about De La In Business Membership, email our President Phil Proy at [email protected]
Open Networking
Thursday Nights – 6 pm, De La Club rooms, Waverley Oval, Malvern East
2023 Breakfast Sessions
7 am – 9 am
2nd Tuesday of each Month
12 July – Wednesday
8 August
12 September
10 October
14 November
12 December
Location: Jake and the Beans Talk, 510 Waverley Rd, Malvern East, Opposite Waverley Oval.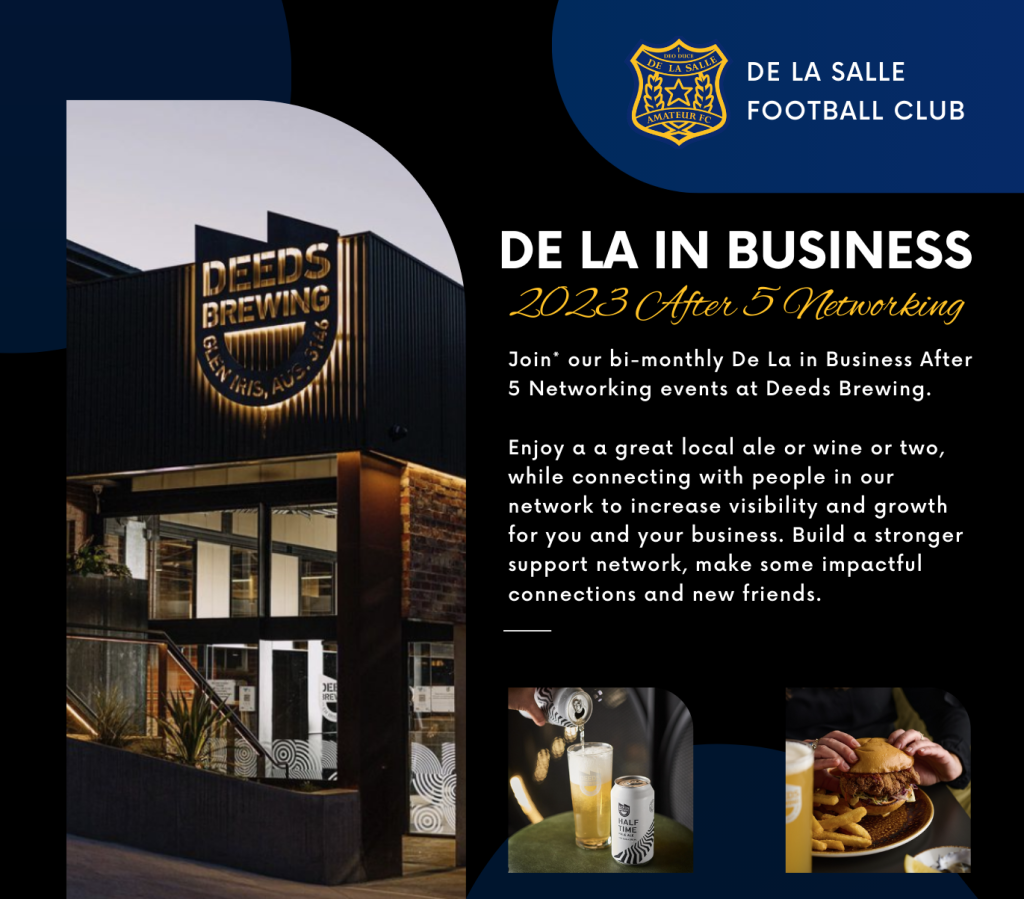 2023 After 5 Sessions
From 5 pm
Wednesday Nights bi-monthly
26 July
27 September
29 November
Location: Deeds Brewing Taproom, 4 Paran Place, Glen Iris.