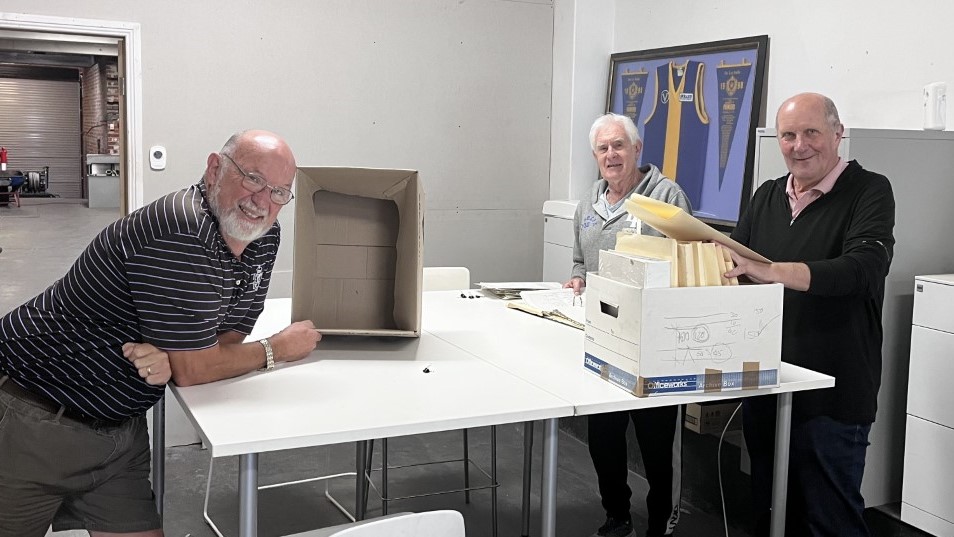 Our newly formed History committee started last Friday with Greg Spithill, Col Glover and John Corin sorting through old files.
With so much history in a club like De La, we are excited to bring all the pieces of history together so it can be kept by the club for years to come.
We are chasing as much history as we can including photos, videos and records.
If you have any history of the club please send it across.
And if you would like to be included please contact the History committee or President Phil Proy.
Col Glover
Phil Proy – President