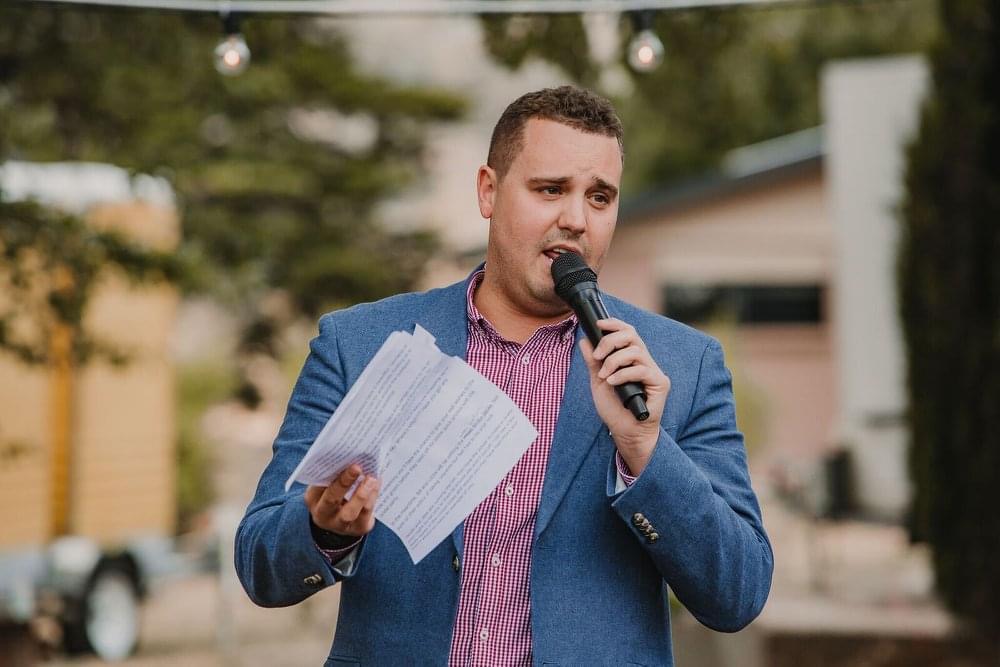 Robert Breda is back!
With a long history at De la, Robert Breda is returning, not on the field, but on the Microphone at our Club events.
Our newly appointed MC attended DLS College and played in the last second 18 team to wear woollen jumpers.
His debut into De La footy was memorable… possibly for all the wrong reasons! Taking to the field, Robert broke his leg in the first ten minutes of the game.
Undeterred he went on to captain the Under 19s Golds, missed the 2011 Warriors premiership season with a blood clot in his shoulder and then traded to Fitzroy
where he won a 3rds Premiership.
But the pull of the Blue and the Gold was too strong for Robert, and he returned to De La as a player and later playing Coach of the Warriors.
An entrepreneurial type of guy back then Robert created, supplied, and presented the Robert Breda Medal  – awarded to the Best On Ground De La Salle 3rds player in games against Fitzroy. Not easy to win!
Despite his self-described '115 mediocre VAFA games', he was a two-time Paul Carlson memorial award winner in 2016 & 2018.
With such a diverse footy career and his great sense of humour, we are excited to have Robert back at De La.
Let's see what happens when we hand him the mic!