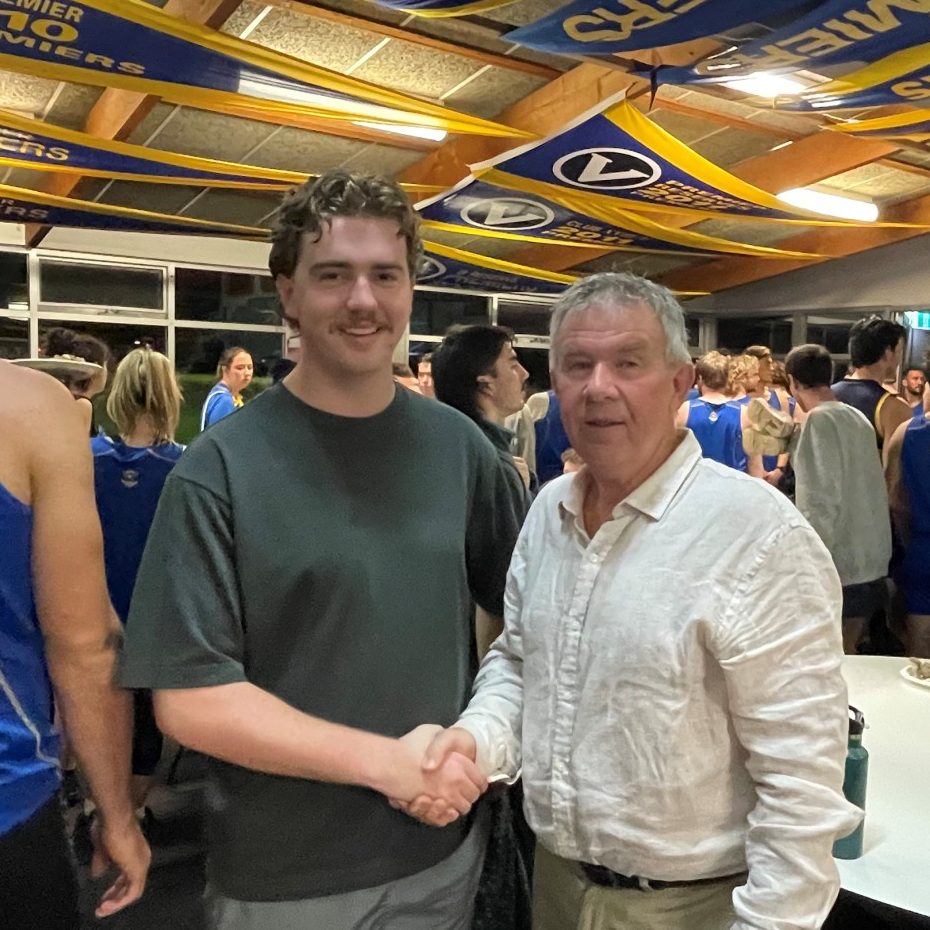 Our pre-season is an intense training period that we put a lot of focus on each year.
It gives our players not only a chance to get their fitness up, but to identify their strengths and weaknesses, set themselves challenges, and for new players to get to know their teammates and our club.
Six years ago, the Pre-Season Award was started in honour of former De La Player, Kevin Harrington, whose 1958 Premiership blazer was donated to the Club at the time, and now takes pride of place in the Clubrooms.
The Harrington family have a long history at De La with Kevin having played in the club's inaugural premiership team of 1958, and 3 of his 4 sons going on to play with the club throughout the 80s and 90s. Michael, David, and Chris all graced the Dairy Bell turf with David being a key member of the successful senior team of the mid-'80s.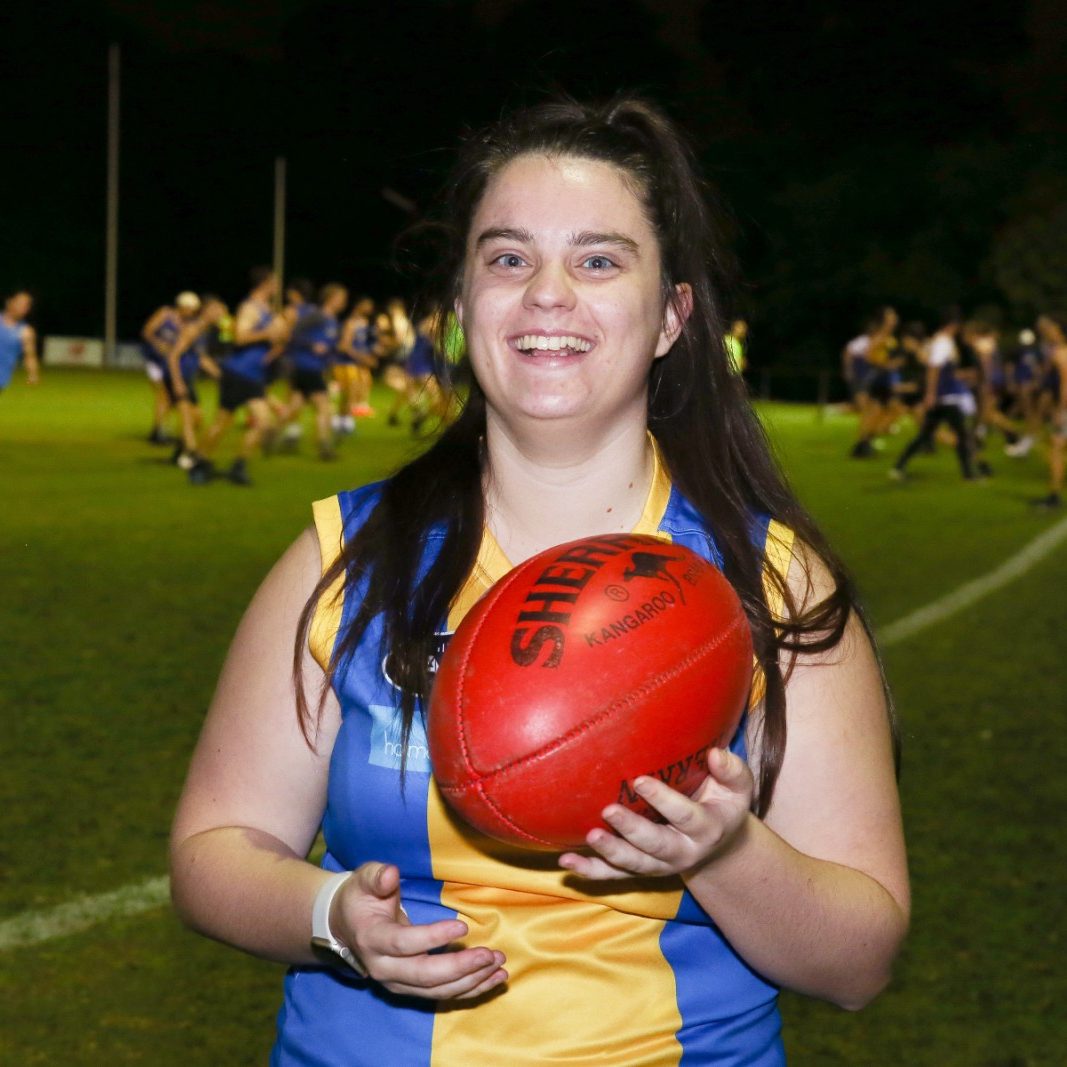 This year's pre-season award was presented a few weeks ago at our Thursday night training session, by Kevin's son, Michael, to two worthy recipients, Ted McCarthy (pictured with Michael) and our Women's recipient Phoebe O'Brien.
As part of the award tradition, the Harrington family generously sponsor Ted's player subs for the season.
We would like to thank and acknowledge the great contribution such an award makes to our players and thank our past players and their families, such as the Harrington's, for their continued support of De La.
Congratulations to Ted and Phoebe on such a great Pre-season effort.