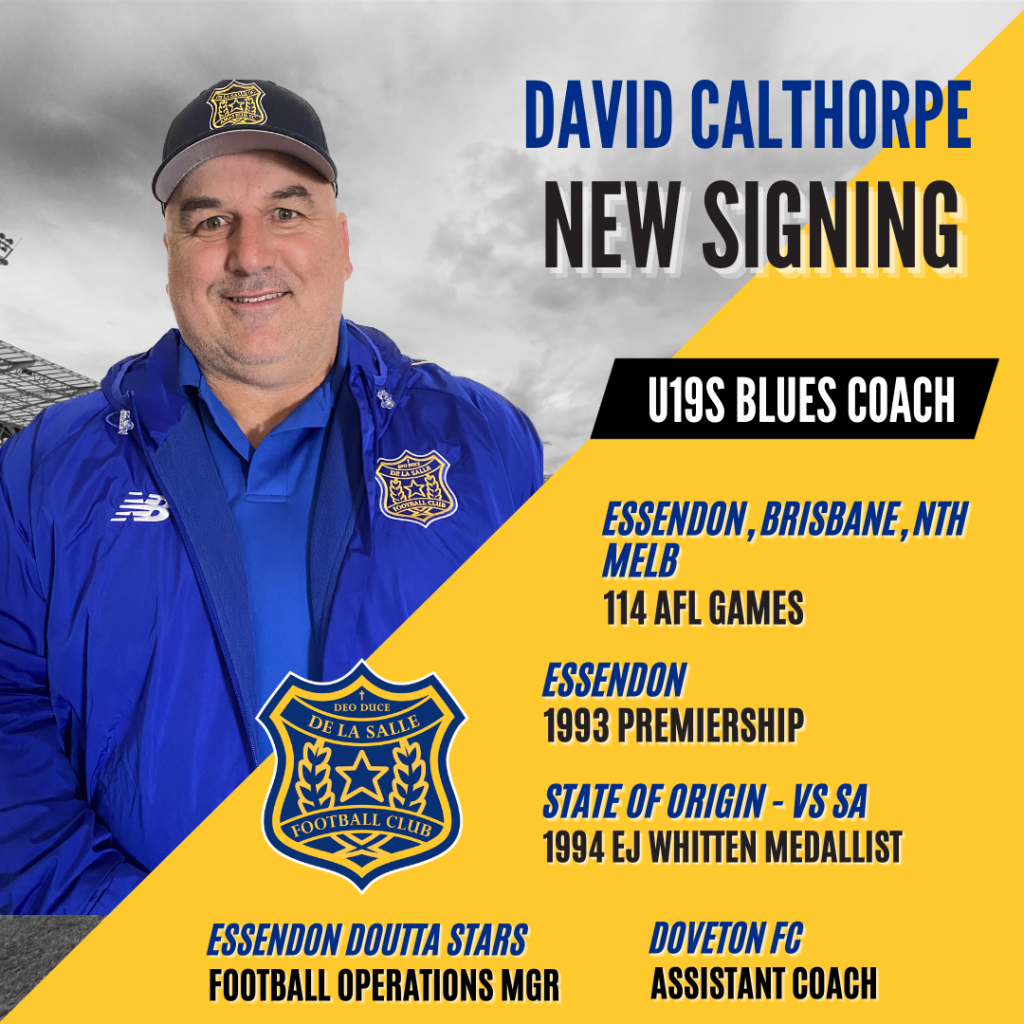 U19s Blues Coach – David Calthorpe
Veteran AFL premier player David Calthorpe is the new U19s Blues Coach.
With 114 AFL games to his name, the former Premiership player & EJ Whitten medalist, brings invaluable playing experience to De La.
David has taken on several roles throughout his coaching career including Assistant Coach at Doveton FC, Football Operations Manager at the Essendon Doutta Stars, Coach at East Burwood FC and Junior Coach with Bulleen Templestowe FC.
Trained under legends Kevin Sheedy, Leigh Matthews & Denis Pagan, we know David will bring a high calibre of coaching to our Blues.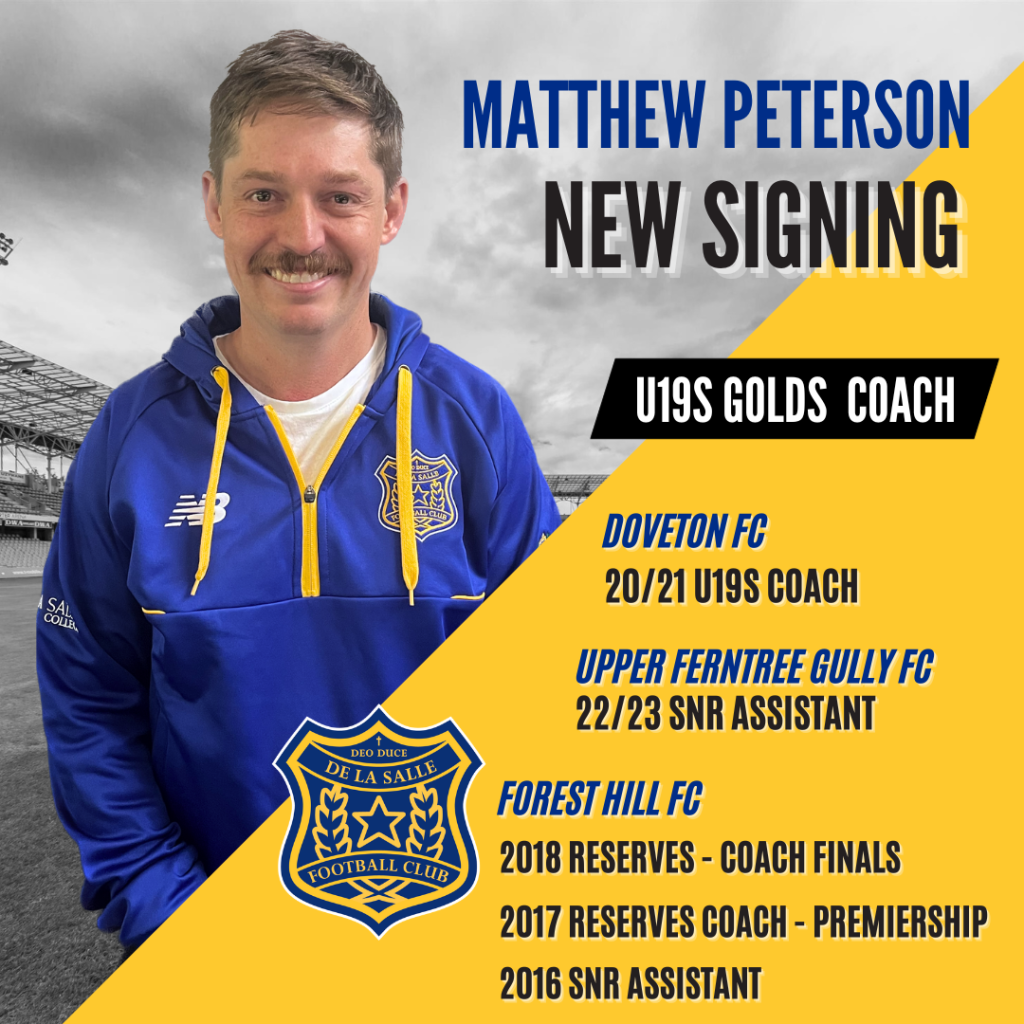 U19s Golds Coach – Matthew Peterson
Our new U19s Golds Coach, Matthew Peterson comes with extensive coaching experience and worked alongside David in 2023.
Matthew has held several coaching and assistant coaching positions, leading his Reserves at Forest Hill FC to a Premiership and was the Senior Assistant Coach at Doveton FC last season. 
"I am extremely enthusiastic about the prospect of being the U19S Golds' coach. I firmly believe my role will be to encourage the players to continuously develop their skills to achieve their full potential."
A Primary School teacher and a De La Old boy, Matthew and his family are looking forward to joining De La for 2024.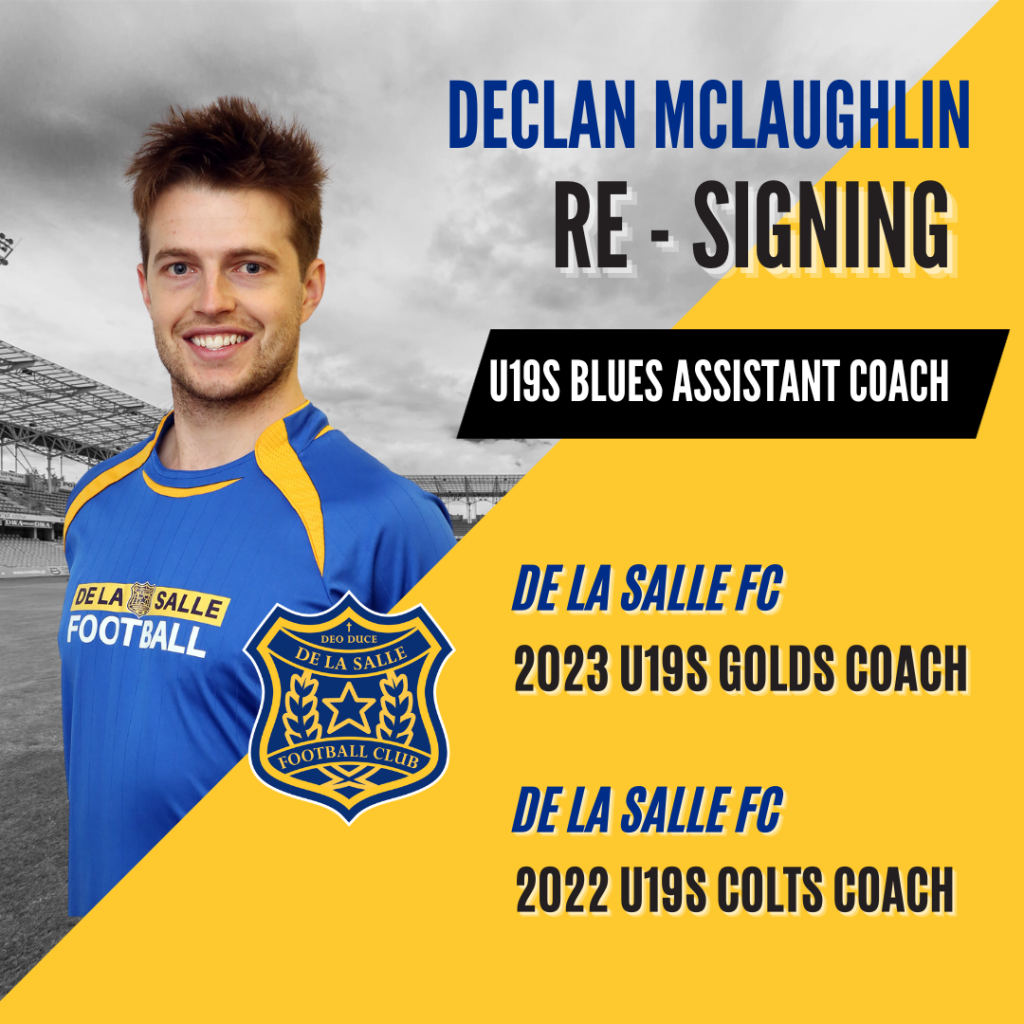 U19s Blues Assistant Coach – Declan McLaughlin
Assisting David with the Blues will be a familiar face from De La, Declan McLaughlin.
He led our U19s Colts through a fantastic season in 2022, all the way to the Preliminary Finals, and returned in 2023 to inspire and develop our U19s Golds.
With these three taking charge of our U19s programs, we are confident of a great season for our Seniors of the future.