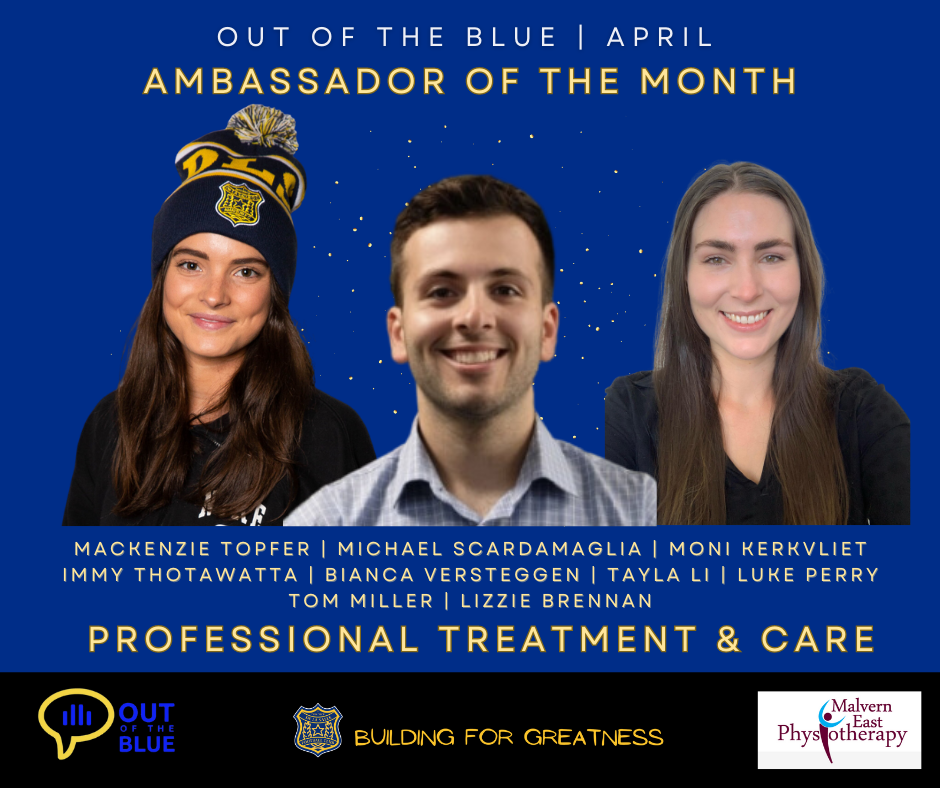 Each month we look for a commitment and demonstration within our playing group and wider community, of a great club ambassador, someone who is being aware of their surroundings and other people.
From simple things like cleaning up after themselves, helping out in the canteen, goal umpiring, or just helping to pack up from match day.
April's Out of the Blue Ambassador of the Month
is a shared collective of our Medical Team.
Unfortunately, we have experienced a number of serious injuries this season already, and the professionalism in responding to treatment and the genuine care shown by our Medical Team has been inspiring to witness.
We are extremely fortunate to be in the hands of such a great group of Physios and Sports Trainers, and also our S&C superstars, but also in the quality of people that they are.
Thanks to the medical team for their commitment to the health and wellness of our playing group and our greater club.