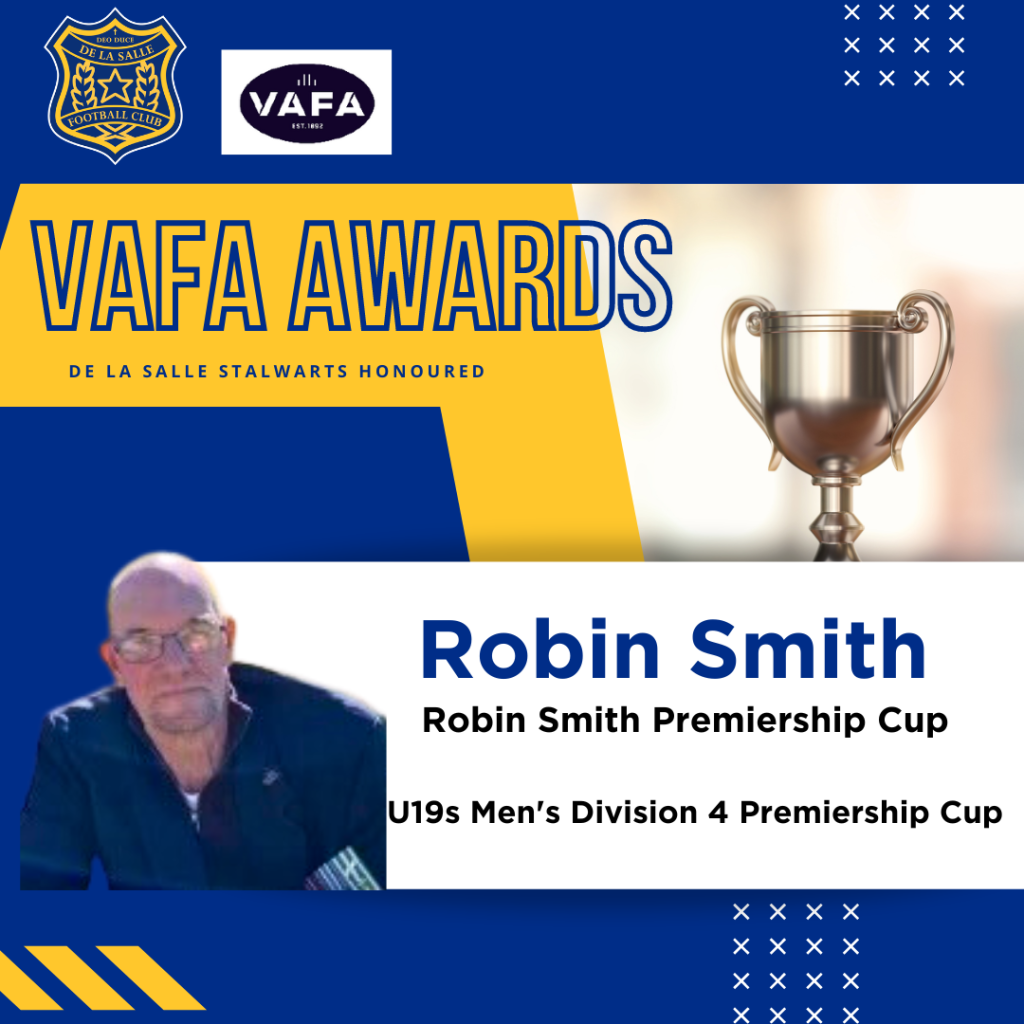 Two stalwarts of the De La community have been honoured by VAFA, with awards being named after them, in recognition of their years of service to football.
Both Robin Smith and Jennie Loughnan were nominated by De La, as two recipients worthy of having their names associated with a VAFA award or trophy.
Life Member Robin Smith will have the U19 Men's Division 4 Premiership Cup named after him, in recognition of his outstanding long – term service to the club and the association. Rob coached our Under 19 Golds for 16 years.
Life Member Jennie Loughnan will have the Division 4 Women's Best on Ground Medal named after her, in recognition of her many years of service to the club and AFL. Jennie coached the under 12's at De La for over 100 games and is our current Vice-President.
Congratulations to these very worthy recipients on such an outstanding honour.