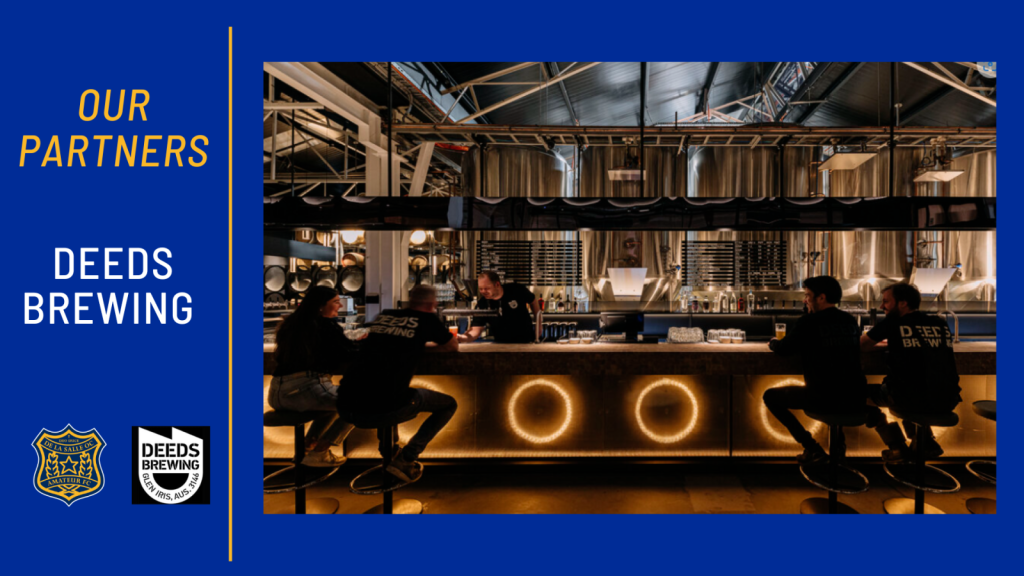 We are delighted to welcome Patrick Ale and all of his staff at DEEDS BREWING as our Official Brewery, stocking all of their very best beers direct from their Glen Iris Taproom.
Upon securing the partnership with DLSAFC Patrick said, "We are stoked to be sponsoring De La Salle and look forward to building our relationship well into the future. One of our newest products is the Pre-Game Pale Ale, launched at the start of the month, and we have our new high summer menu going live on Wednesday 8th of Feb at the Taproom."
Stay tuned for other great Member offers, new products, and come and try nights.
Visit www.deedsbrewing.com.au or drop into their Taproom at 4 Paran Place Glen Iris for great service, great ales, and great food.