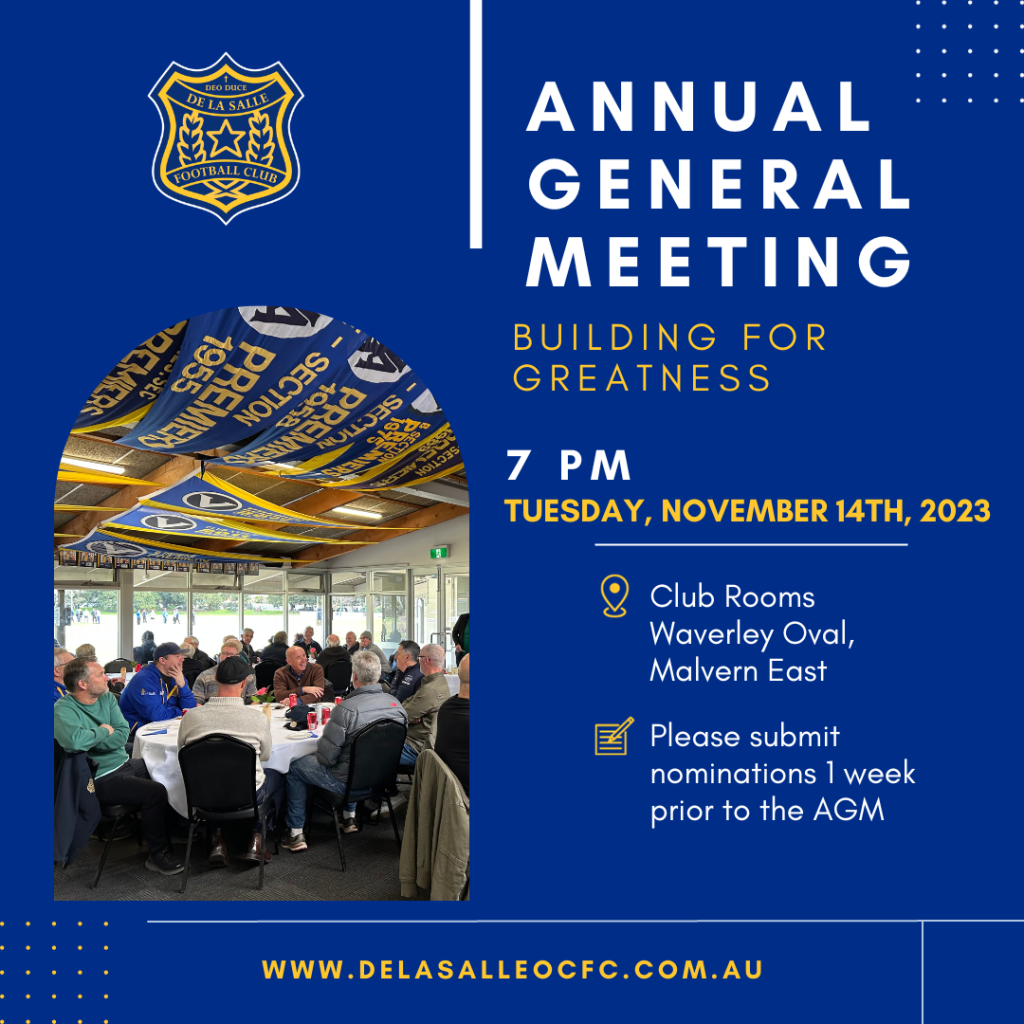 Our Annual General Meeting will be held on Tuesday November 14th, 7 pm, 2023, at the Club rooms.
Please forward any agenda items to the Secretary and General manager 1 week prior.
Life Member and Legend status nominations are now open and close 1 week prior to the AGM.
All are welcome to attend.
Please download the forms below and return to the Secretary or general manager, 1 week prior to the AGM.
DOWNLOAD NOMINATION FORMS
https://delasalleocfc.com.au/wp-content/uploads/2023-Legend-Status-nomination.pdf
https://delasalleocfc.com.au/wp-content/uploads/2023-Life-Membership-nomination.pdf